Topeka Domestic Violence: Topeka, Kansas to Consider Legalizing Domestic Violence Tuesday to Save Money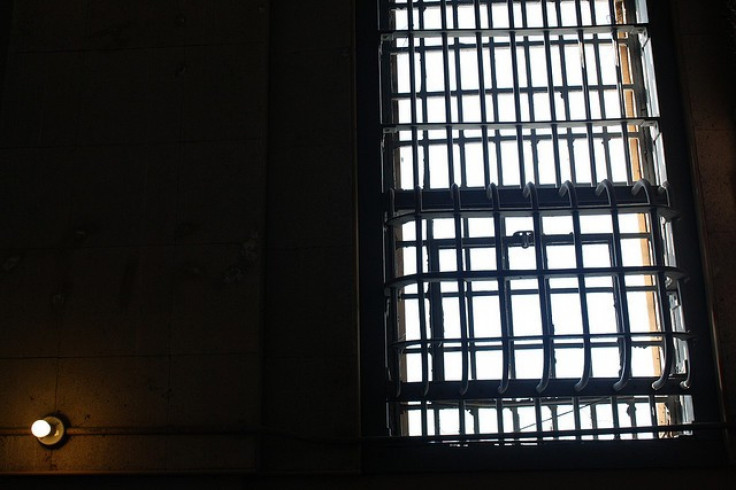 The city of Topeka, Kan. is the focus of national attention as its city council prepares to consider repealing the part of the city code than bans domestic battery on Tuesday evening.
The City Council announced the proposal during an Oct. 4 meeting in reaction to a move made by the Shawnee County government. Last month, the Shawnee County District Attorney's office announced the county would no longer prosecute misdemeanors, including domestic violence cases, at the county level due to a 10 percent budget cut. Local officials reportedly need about $200,000 to continue prosecuting domestic batteries committed in Topeka.
Since then, local media outlets, highlighting the fact that October is Domestic Violence Awareness Month, report that the city council has been inundated with emails urging them to vote against repealing the ordinance.
At the Oct 4. meeting, Topeka Mayor Bill Bunten said the proposal does not mean city officials do not take domestic violence seriously, the Topeka Capital-Journal reports. Rather, he said the question is not whether domestic violence offenders should be prosecuted, but who -- the city or the county -- should pay for it, adding that anyone who thinks domestic battery will go unpunished in Topeka is dead wrong.
Shawnee Country Turns Back 30 Domestic Violence Cases
Shawnee County has already turned back 30 domestic violence cases since it stopped prosecuting the crime on Sept. 8. Moreover, 16 people have been arrested for misdemeanor domestic battery charges and then released from county jail after charges were not filed.
However, the Shawnee County District Attorney's office insists that it believes domestic battery is a serious crime even though it has no immediate plans to begin prosecuting those cases again.
[The district attorney's office] agrees that domestic violence is a crime that should be taken seriously and charged, Dakota Loomis, a spokesperson for District Attorney Chad Taylor, told the Capital-Journal.
Taylor's office has reportedly offered to review all misdemeanor cases filed within Topeka city limits for potential prosecution, including those now handled by the city's municipal court, in exchange for a one-time payment of $350,000 from the city.
The Topeka YWCA is calling for an immediate resolution between the city and Shawnee County, saying in a statement that it believes the county should ultimately be responsible for prosecuting domestic battery. Joyce Martin, the CEO of the Topeka YWCA, said the District Attorney's office, along with other local law enforcement agencies, worked with the YWCA to finalize community protocols for responding to and prosecuting domestic violence cases in 2009. In signing those protocols, Martin said Taylor agreed his office would aggressively prosecute those cases and review those cases as first priority.
When an abusive partner is arrested, the victim's danger level increases, said Becky Dickinson, interim director of the YWCA Center for Safety and Empowerment, told the Capital-Journal. The abuser will often become more violent in an attempt to regain control. Letting abusive partners out of jail with no consequences puts victims in incredibly dangerous positions.
The Topeka City Council is expected to decide whether it will decriminalize domestic violence this week.
There were 23,864 incidents of domestic battery in Kansas in 2009, an 11 percent increase from the previous year. In Topeka, there were 1,733 incidents, leading to 607 arrests, according to the Kansas Bureau of Investigation.
The National Coalition Against Domestic Violence reports that one in every four women will experience domestic violence in their life and most cases of the crime are never reported to the police. The effects of domestic battery can be devastating for every member of a family. Boys are twice as likely to abuse their own partners and children if they witness abuse as children, according to NCADV, while witnessing violence between one's parents or caretakers is the strongest risk factor for transmitting violent behavior from one generation to the next.
The effects of domestic violence also have a negative economic impact. The cost of intimate partner violence exceeds $5.8 billion each year, while victims lose an average of 8 million days of paid work each year due to their resulting mental and physical injuries.
© Copyright IBTimes 2022. All rights reserved.
FOLLOW MORE IBT NEWS ON THE BELOW CHANNELS