Toshiba Warns Of Biggest Yearly Loss, Announces Deeper Spending Cuts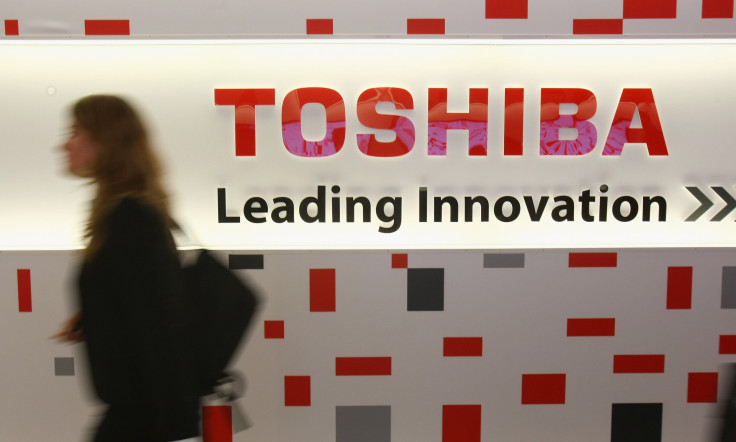 Japanese industrial conglomerate Toshiba Corp. said it would see the largest full-year loss in the company's 140-year history as it tries to come clean from last year's accounting scandal. The losses were related to mainly accounting irregularities in its energy and infrastructure units, Toshiba said Thursday.
The company said it expected to record a net loss of 710 billion yen ($6 billion) in the fiscal year ending March, up 29 percent from its December projection of a 440 billion yen ($4.5 billion) loss. Analysts on average were expecting a loss of 505.5 billion yen ($4.29 billion) for the year, according to Bloomberg.
On Thursday, the company also updated its restructuring plan and announced that it would look to hive-off its medical imaging systems unit but would terminate its other healthcare businesses. The company said it would scale back its hard disk drive business and focus on solid state drives – memory storing devices that do not have moving parts.
The conglomerate had last year announced plans to reduce its headcount by 6,800 employees, or about a third of its global total, by March 31, 2016, as it hoped to revive profits by divesting its non-core businesses.
The company also announced Thursday that it would further chop salaries of its top executives by 10 percent from February, from its earlier reduction of 20 percent to 30 percent since May 2015. CEO Masashi Muromachi's salary had been cut by 90 percent since August 2015.
The company had posted an operating loss of 42.5 billion yen ($350 million) in the first half of the fiscal year, which ended Sept. 30.
Pressure has mounted on Toshiba to shed unprofitable units after an accounting scandal at the electronics manufacturer early last year resulted in write-downs of about $1.3 billion and forced top management to resign. The Japanese conglomerate admitted in April 2015 that it had been inappropriately inflating reported profits at several business units for years.
Toshiba's shares were trading up 2.9 percent on the Tokyo exchange following news of the restructuring. The stock has slumped more than 20 percent this year, after plunging 51 percent in 2015.
© Copyright IBTimes 2023. All rights reserved.