Tottenham's Jose Mourinho Sees More Opportunities For Former Real Madrid Star
KEY POINTS
Jose Mourinho believes there are more things to come for Gareth Bale
Mourinho has praised Bale's work ethic
Bale is set to play for Tottenham in their game against Antwerp
Gareth Bale's journey to rekindling his stellar football career took a big step forward as Tottenham head coach Jose Mourinho assured the former Real Madrid standout that he has full confidence in him.
"We all have not just the feeling but also the data that Bale is arriving," Mourinho said in a report by the Guardian.
"He's working very hard. He's been quite a great example for everybody. A big guy like him traveled to Burnley, stayed on the bench for 90 minutes, didn't play one minute. His behavior as a team guy is incredible. His behavior as a Tottenham man is remarkable and he is coming."
Coming from a tumultuous final year with Los Blancos, Bale was pushed back as a bench warmer under Zinedine Zidane's roster in the previous season.
Now under Mourinho's watch, the four-time Champions League winner is expected to gain more playing time in the coming games.
"I can see just with my eyes, but then the scientific data is also coming and he's working very well. He's improving a lot and I think tomorrow we can see already Gareth at a good level, and hopefully, he can fly because he's working very hard," he shared.
Although Bale is given a new opportunity with Tottenham, he's stumbled upon several setbacks in his first month under the Lilywhites.
He arrived with a knee injury and saw minimal minutes when the Spurs squandered a 3-0 lead against West Ham last Oct. 18.
Despite this, Mourinho guarantees that he will guide the player every step of the way and reignite his winner's mentality.
"One thing is reputation, another thing is facts," Mourinho stated."I would love to have his reputation and four Champions League. I have only two. So the facts with Gareth are that he made a difference at that club."
"[It] was a club for years and years and years and years, without even a quarter-final of a Champions League. Then, a big jump in front with three consecutive Champions League semi-finals. And when he arrived, they won four in five. So, for me, these are the facts. And him with us? Amazing," the manager added.
Now counting on Bale's presence on the field, the Spurs will try to add another victory to their ledger as they are set to collide with Antwerp in the Europa League on Thursday.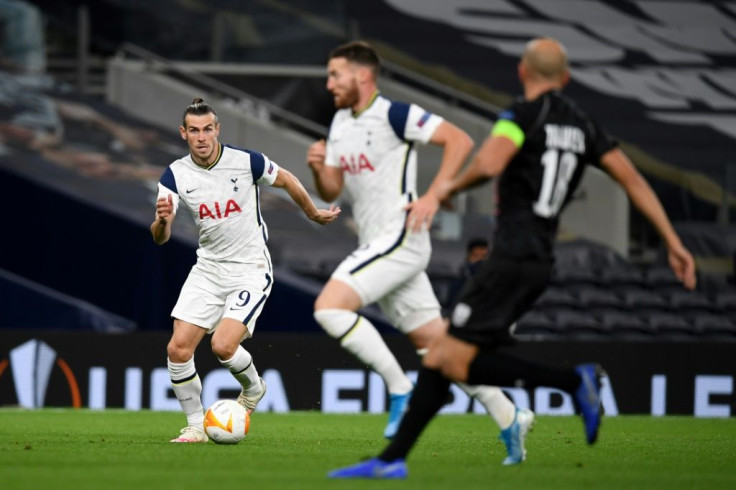 © Copyright IBTimes 2022. All rights reserved.
FOLLOW MORE IBT NEWS ON THE BELOW CHANNELS