Tottenham's Jose Mourinho Upset Over Antwerp Loss In UEFA Europa League
KEY POINTS
Jose Mourinho experiments with a different starting XI but backfires
Mourinho is not happy with the outcome
The Spurs' manager vows to make proper adjustments
Jose Mourinho's frontline unit is due for another overhaul as the Tottenham manager was not pleased with how his team handled things in their 1-0 UEFA Europa League loss to Antwerp on Thursday.
"I made the team. I've chosen the players that start and at half-time. I tried to improve the situation, but it was not enough. The dynamic of the first half was there, the mentality of the first half was there, and it's difficult to change," Mourinho told the Guardian.
The veteran coach used a different rotation in their meeting against Antwerp, with top goalscorers Harry Kane and Son Heung-min seeing minimal minutes on the pitch.
With Kane and Son taking a back seat, Mourinho experimented by fielding the likes of Carlos Vinicius and former Real Madrid star Gareth Bale while accommodating Steven Bergwijn and Dele Alli with the chance to put in the work for the Lilywhites.
"You know what our best team is. I always like to think the players deserve an opportunity. We have a big squad," Mourinho said, as quoted by Goal.
However, it severely backfired on the Portuguese mentor as his men exhibited a lack of chemistry and were unable to come up with an offensive attack to counteract Lior Refalov's goal at the 29th minute.
After failing to at least salvage a draw in their most recent outing, Mourinho is taking full accountability for how it disappointingly went down at Bosuilstadion in Belgium.
"It's also their opportunity to catch the chance with both hands and ask for more. Tonight, my future choices are going to be very easy," he reflected. "They got in a situation where we let them win. I don't want to take credit from them."
While he vows to do his part as a coach to arrange a more effective starting lineup in their succeeding matches, Mourinho is counting on his mainstays to lead and inspire when things get complicated on the pitch.
"It's fair to say that players with bad performances influence the team but also a team influence individual performances," he stated.
Tottenham will look to bounce back from their previous setback as they take on Brighton in the English Premier League on Sunday.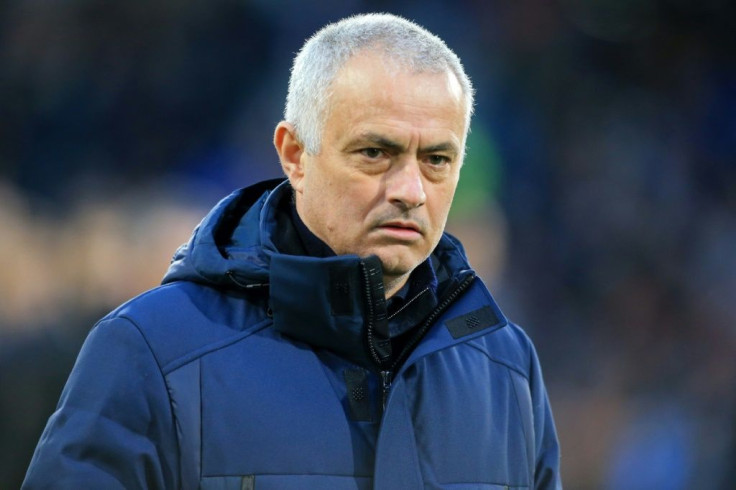 © Copyright IBTimes 2023. All rights reserved.