Touching Video Shows Grandma Kneeling Before Ukraine Soldier Grandson To Welcome Him Home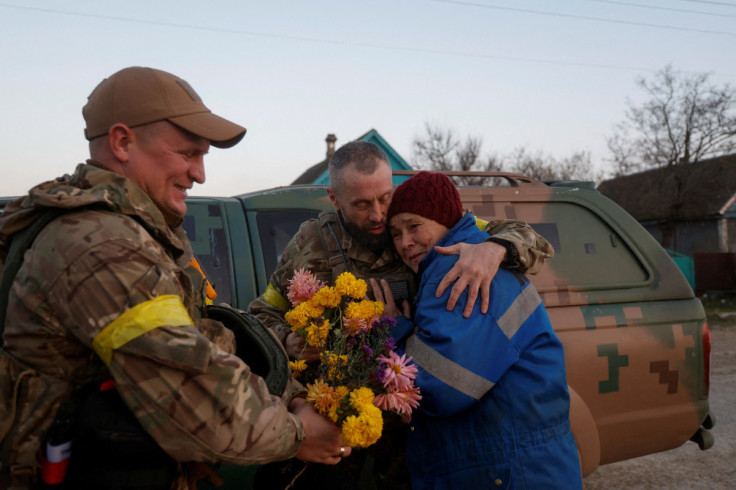 KEY POINTS
A woman in Kherson, Ukraine, was caught on camera welcoming her grandson back home
The grandson, a Ukrainian soldier, hugged his grandmother while armed and in full uniform
Kherson residents have been embracing Ukrainian soldiers following the city's liberation
A video of an elderly woman in Kherson, Ukraine, embracing her grandson, a Ukrainian soldier, has gained popularity online following the city's recent liberation from Russian forces, according to reports.
The woman kneeled on the ground as her grandson ran to hug her while the latter was still armed and dressed in full military uniform, footage of the moment showed.
"In this video, one of our team members enters his home in Kherson, where he is greeted by his grandmother," Yuriy Sobolevsky, the first deputy chairman of Kherson's Regional Council, wrote in a Facebook post alongside the video.
Ukrainian news outlet Pravda attempted to contact the soldier featured in the video, identified only as Oleh, but he is reportedly still out of touch.
The video of Oleh and his grandmother has gained popularity online, according to the Ukrainian newspaper.
Ukrainian forces retook control of Kherson Friday, the same day Russia's military completed its retreat from the city.
Russian Defense Minister Sergei Shoigu had ordered Russian troops to withdraw from Kherson two days earlier.
It was no longer possible to supply the city, which was the only regional capital Russia was able to capture since it started its invasion of Ukraine in late February, according to Gen. Sergei Surovikin, the commander of all Russian forces in Ukraine.
While Kherson still has no power and water, there is an abundance of joy in the city following its liberation from Russia's months-long occupation, the Associated Press reported.
Kherson's residents have been celebrating on the streets while waving Ukrainian flags and embracing Ukrainian soldiers.
"They were fighting for us. We knew we were not alone," a 73-year-old resident was quoted as saying by the outlet.
Ukrainian President Volodymyr Zelensky accused Russian forces of committing war crimes and killing civilians in Kherson.
"Investigators have already documented more than 400 Russian war crimes. Bodies of dead civilians and servicemen have been found," Zelensky said in a televised video address Sunday.
"The Russian army left behind the same savagery it did in other regions of the country it entered," he added.
Killing, torturing or taking hostage of non-combatants in war violates the Geneva Conventions.
Russia denies its troops intentionally target civilians, Reuters reported.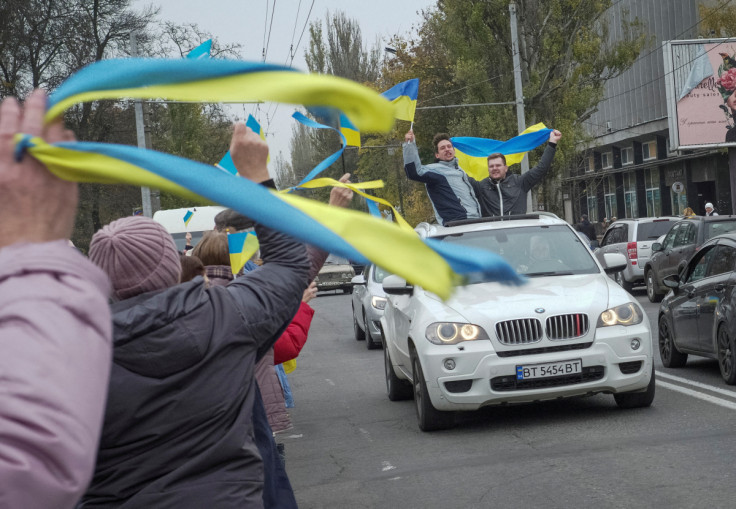 © Copyright IBTimes 2023. All rights reserved.