TPP Trade Deal: Japan PM Shinzo Abe Says Partnership 'Meaningless' Without US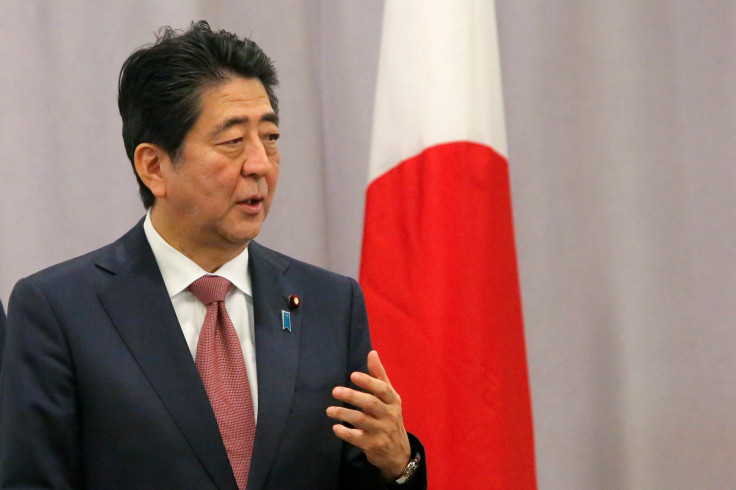 Japanese Prime Minister Shinzo Abe said Monday that the Trans-Pacific Partnership would be "meaningless" if the U.S. pulled out of the deal. His comments came just before President-elect Donald Trump said the U.S. will exit the TPP.
Abe said earlier on Saturday during a meeting of TPP leaders in Lima, Peru, that there hadn't been any discussions on the implementation of the TPP should the U.S. choose to withdraw from the deal.
"The TPP would be meaningless without the United States," Abe said Monday.
In a video released Monday, Trump outlined his plans for his first 100 days in office after his Jan. 20 inauguration. These plans including pulling the country out of the TPP, which he described as a job-killing "disaster."
"I want the next generation of production and innovation to happen here," Trump said, claiming his goal was to "restore our laws and bring back our jobs." The real estate mogul said he would negotiate "fair bilateral trade deals to bring jobs and industry back to American shores."
The TPP is a controversial trade agreement involving 12 countries including the U.S., Japan, Vietnam, Australia, Malaysia and Chile. The deal seeks to reduce trade barriers between member nations and will impose stricter labor and environmental rules, legal protection for drug companies and increased copyright protection.
Trump, his rival Democrat Hillary Clinton and Vermont Sen. Bernie Sanders all opposed the deal during the election race.
Abe was the first foreign leader to meet Trump after his stunning victory earlier this month. "Our alliance does not work without mutual trust," Abe reportedly said. "Now, I know for sure that Mr. Trump is a credible leader." He didn't reveal any details on what the two leaders discussed, saying: "I communicated my basic thoughts on a range of issues."
Trump said of the meeting: "It was a pleasure to have Prime Minister Shinzo Abe stop by my home and begin a great friendship."
© Copyright IBTimes 2023. All rights reserved.
FOLLOW MORE IBT NEWS ON THE BELOW CHANNELS