Trailer Shows Putin Held Secret Meeting Before Ordering Forces To Annex Crimea, Save Yanukovych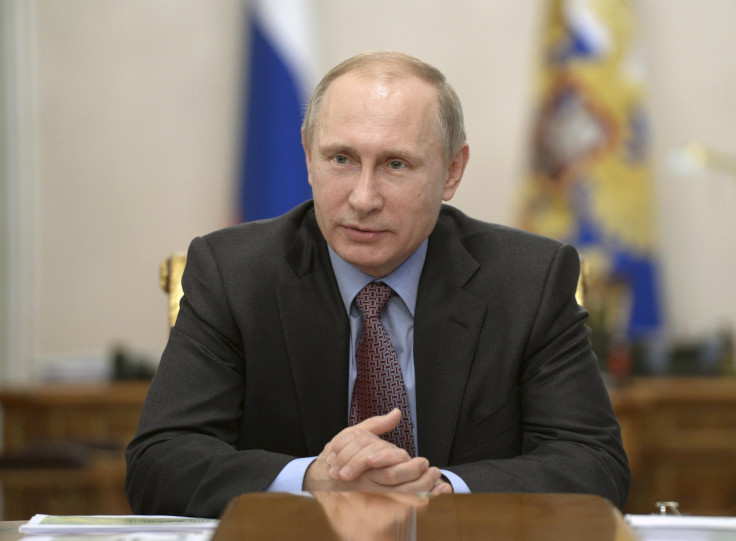 In a trailer of a documentary aired by Rossiya 24, Russian President Vladimir Putin is shown describing a secret meeting held last year with officials to discuss the decision to annex Crimea and facilitate the escape of Ukraine's ousted president Viktor Yanukovych to Moscow, according to the Associated Press. Russia's annexation of Crimea was completed last March, triggering a conflict between pro-Russian rebels and Ukrainian government forces in eastern Ukraine that has so far claimed over 6,000 lives.
The one-minute long trailer also features the Crimean coast extensively but does not say when the film will be released. Crimea was officially annexed by Russia on March 18, 2014. In the video, Putin also reportedly adds that the meeting, where he gave the controversial order to take over Crimea, continued all night. Four days after the meeting, unidentified soldiers took over Crimean government buildings and local officials voted for a new government in a hastily organized referendum.
"We ended at about seven in the morning," Putin says in the trailer, according to Agence France-Presse (AFP), adding: "When we were parting, I said to my colleagues: We must start working on returning Crimea to Russia."
The Russian leader also reportedly discusses how to move Yanukovych, who had fled after the months-long protests in Kiev against his government, to safe ground. Putin also reportedly says that Russian forces were prepared to fight their way into Donetsk to save Yanukovych, who was last seen in the Russian town of Rostov.
"He would have been killed," Putin says in the trailer, according to AFP, adding: "We got ready to get him right out of Donetsk by land, by sea or by air."
While Russia and supporters of Putin's government have been hit by sanctions by Western nations for annexing Crimea, and for the Kremlin's role in supporting rebels in eastern Ukraine, over 6,000 people have been killed in the violence that has engulfed the region since last April.
© Copyright IBTimes 2023. All rights reserved.