The Trans-Anatolian Gas Pipeline (TANAP) Will Help Move Natural Gas To Europe Through Turkey From Azerbaijan's Natural Gas Reserves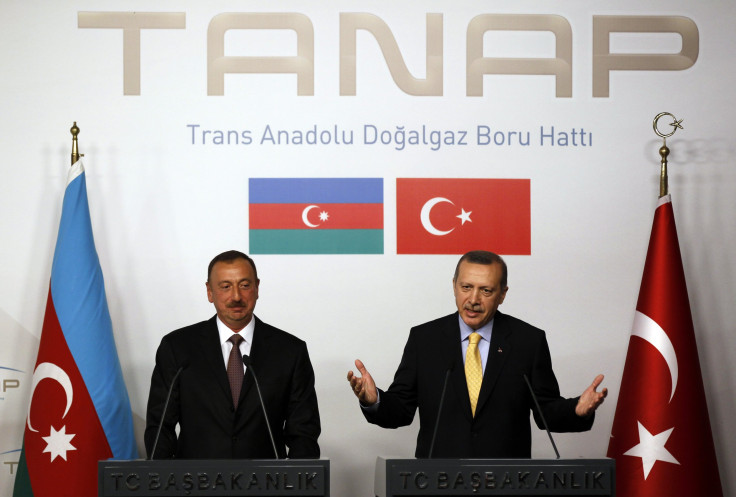 The Trans-Anatolian Gas Pipeline (TANAP), carrying natural gas from Azerbaijan through Turkey to Europe, will provide $8 billion in investments to local companies in Turkey, the head of the Turkish arm of the energy company said Friday.
State Oil Company of Azerbaijan Republic (SOCAR) said that construction of TANAP is expected to start at the end of 2014 and become operational by 2018, carrying 16 billion cubic meters of capacity through the pipeline, Hurriyet Daily News reports.
Turkish Energy Minister Taner Yıldız said that 28 companies have applied for preliminary qualification for the pipes to be used on the 1,800-kilometer pipeline. Yildiz said he wants Turkish firms to get more involved in providing pipes for the project, but as it is an international project, he is not mandating that only Turkish companies provide the pipes.
Kenan Yavuz, the president of the Turkish arm of the SOCAR, said 2 million tons of pipes will be used for the project.
"The project has a high added value in terms of locality because of the pipes to be used and the employment to be created in the construction of the line," Yavuz.
Back in late 2011, a Memorandum of Understanding was signed between the governments of Turkey and Azerbaijan composed of a joint consortium of Turkish and Azeri state-owned energy companies.
Turkey is a key energy transit hub that has become increasingly important in the movement of natural gas and oil supplies from Russia, the Caspian region and the Middle East to Europe, according to the International Energy Agency.
There are at least five pipeline construction projects being proposed that would go through Turkey but have not yet started.
Currently Turkey is looking to expand its energy mix to meet its growing economy as its crude oil consumption has increased over the last decade: There are limited domestic oil reserves, and Turkey imports nearly all of its oil supplies.
© Copyright IBTimes 2023. All rights reserved.