Transfer Rumors: Atletico Madrid President Brushes Off Jan Oblak Links To Stamford Bridge
KEY POINTS
Atletico Madrid president Enrique Cerezo is not bothered by talks of Jan Oblak going to Stamford Bridge
Oblak is still under contract with Los Indios for three more years
Chelsea needs to address internal issues before focusing on Oblak
Jan Oblak of Atletico Madrid has been linked to a possible move to Chelsea F.C. amid reports of Frank Lampard being unhappy with his current crop of goalkeepers. Now, Los Indios president Enrique Cerezo has addressed these speculations, stressing that the 27-year-old shot-stopper remains under contract.
Cerezo was asked about the future of Oblak amid talks that the Blues are keen on adding him to Stamford Bridge. He cleared the air, stating that the 27-year-old has three years left in his contract and that Oblak will remain at Wanda Metropolitano, Marca reported.
"I say the same as always. Oblak has a contract, he is an Atletico player, period. We have many players, our squad is the club's main asset. Oblak is a magnificent player and in his position, unquestionably, there is no one to beat him right now," Cerezo said.
Cerezo also pointed out how the interest in Oblak is not surprising. He brands him as the best goalkeeper in the world and someone other teams would no doubt be interested in.
As far as the Blues are concerned, there are precedents they need to address before moving ahead in their pursuit of Oblak. At the top of the list is how they can raise the asking fee of Los Indios. Atletico is seeking a hefty $137 million for the Slovenian, something that the Blues would need to factor in.
Aside from that, they also need to address internal issues. The first one is figuring out how to handle the Kepa Arrizabalaga situation. The Spaniard continues to struggle, and there is a growing belief that he is on his way out. The only problem is that teams are wary of taking on his hefty salary. Chelsea paid $93 million for his services in 2018.
In a previous report, it was discussed how the Blues need to address Arrizabalaga's situation. If they do not find takers for the Spaniard, the 25-year-old could sit out and still be paid his salary. If not a direct transfer, the second-best alternative is to deal with Kepa on loan, with the Blues covering a portion of his wages.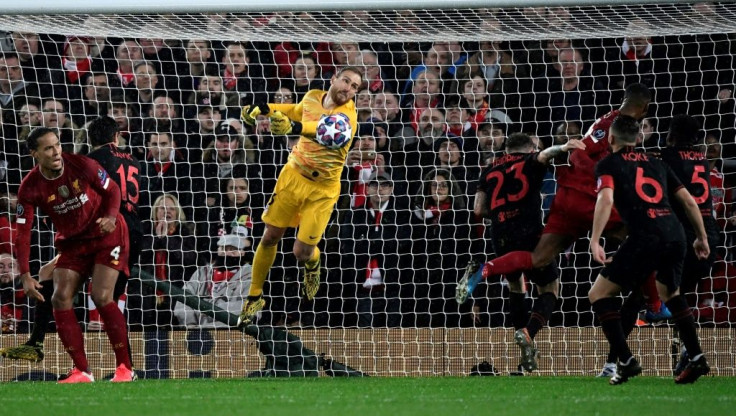 © Copyright IBTimes 2023. All rights reserved.