Transfer Rumors: Manchester United To Hold Talks With Henderson, De Gea Future In Peril
KEY POINTS
Dean Henderson's chances of being Manchester United's no. 1 goalkeeper appears low
Ole Gunnar Solskjaer would prefer to stick with David de Gea
The Henderson meeting could be tied to his Sheffield United loan
Manchester United is set to meet with Dean Henderson next week, a move that could dictate what the English goalkeeper's future holds.
Pundits have speculated that the meeting could have a connection to David de Gea, the current Red Devils no. 1 goalie. The Spanish goalkeeper had an awful showing against Chelsea in their FA Cup semi-final duel. The Blues won over the Red Devils, 3-1.
Henderson has made it clear that he does not want to play as a backup. Before the dismal showing of de Gea, a return to Old Trafford hinted at that scenario. That was unless Ole Gunnar Solskjaer was willing to change things up.
But based on his response to BBC, it appears the Red Devils coach is sticking with the 29-year-old goalkeeper for now.
"Of course. We have been unbeaten for 19 games and both Sergio [Romero] and David [de Gea] have played really well in that run," Solskjaer said.
Henderson will play his final game for Sheffield United on Sunday. After that, his representatives will sit down with Old Trafford officials next week.
If not at United, chances are Henderson will return to Sheffield but with a different rate. He currently makes $44,000 a week through a deal that was signed a year ago. It is likely that if Man Utd agrees to another loan spell with Sheffield, an enhancement to the deal will be made.
In a previous report, it was already mentioned how the Blades and the Red Devils have come to an agreement regarding a new deal. This means that Henderson will play on for the Yorkshire club. Henderson's contract expired on June 30.
There may be new numbers tied to the Henderson deal. Seeing the English goalie return and play at Old Trafford is a possibility, though the chances of that happening are not high. Solskjaer seems primed to stick with de Gea, regardless of him taking quite a bashing from fans and social media.
"It would be a huge call to bring Henderson back to Old Trafford and make him No 1. You are dismissing everything de Gea has done. I would just urge caution," Gary Neville said to Sky Sports.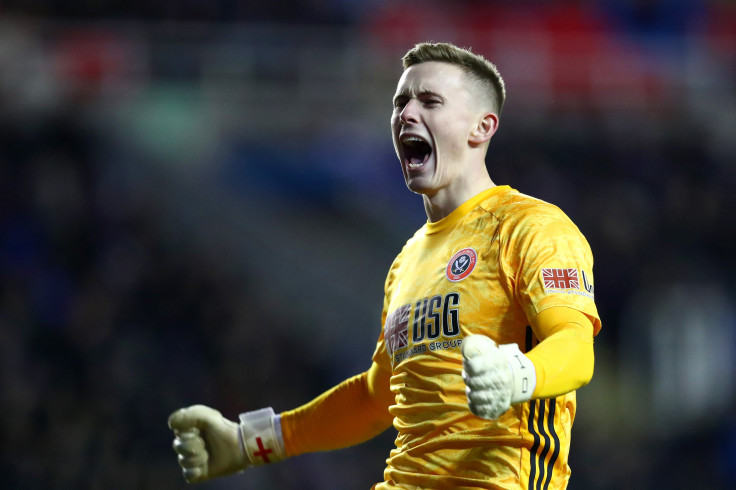 © Copyright IBTimes 2023. All rights reserved.