Transfer Rumors: Napoli Lowers Asking Price For Koulibaly, Likely Headed To Manchester City
KEY POINTS
Napoli determined to cash in on Kalidou Koulibaly
Manchester City looms as likely winner in Koulibaly race
Koulibaly will continue to honor commitment, aware his future is no longer in his hands
S.S.C. Napoli looks determined to cash in on Kalidou Koulibaly who is a target of several clubs. Manchester City, Manchester United and Liverpool have been linked to the 29-year-old football player and it looks like Gli Azzurri will be making it easier on them. There are reports that Napoli is willing to lower its asking fee, probably aware that most clubs are dealing with financial difficulties due to the COVID-19 pandemic.
According to the Mirror, Napoli is lowering its asking fee for Koulibaly to $81.46 million. It is a bit lower than the original transfer price of $100.26 million, giving interested teams roughly a $15 million discount. Despite the discounted price, pundits feel that it remains a bit high for someone who will be turning 30 next year.
There is no telling who among the three clubs will make a bid for the services of the Senegal defender. Manchester City is seen by most to have an advantage, allowing Pep Guardiola to pair up Koulibaly with Aymeric Laporte in the central defense.
However, this may depend on the plight of John Stones and Nicolas Otamendi. Both players were given the chance to prove their worth recently when City played Bournemouth. Unfortunately, their efforts may not be enough to convince Guardiola.
Liverpool and United remain in the race and may consider beefing up their defense as well. The Red Devils were previously believed to have given up, wary of the asking fee for Koulibaly. But it appears United has not entirely closed the door on the 29-year-old player.
Koulibaly has three years left in his current deal with Napoli and clarified he is not looking to leave. He admits that he has read in the papers about his future, something that bothers him every day. However, he is aware that his fate may not be in his hands.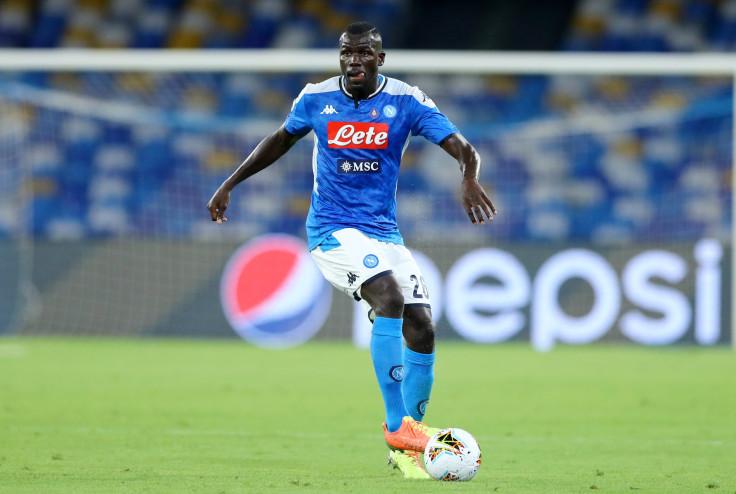 "We will see what the president (Aurelio De Laurentiis) will decide and if he proposes to extend my contract, that would allow me to end my career here," Koulibaly said in a previous post.
Koulibaly established himself as one of the world's best center-backs since he arrived in 2014 from Genk. He has appeared in 239 matches for Napoli so far.
© Copyright IBTimes 2023. All rights reserved.