Transfer Rumors: Real Madrid May Dread Loaning Out Promising Serbian Striker
KEY POINTS
Luka Jovic is looking to rejuvenate his football career with Eintracht
The Serbian is struggling to crack into the regular Real Madrid lineup
Jovic could return better after his Eintracht loan spell
Luka Jovic's stars are reeling, but the Serbian football player is not giving up hope.
A change of scenery could help the striker rejuvenate his career following reports that he is rejoining Eintracht Frankfurt on a loan deal.
The fortunes of the 23-year-old have not been bright with Real Madrid who failed to hit his stride the last 18 months. Despite his struggles, there were several teams interested in Jovic, but it appears a loan deal has stood out.
Other teams who were interested in the Serbian include AC Milan and Wolverhampton.
Making the grade at Real Madrid was pretty tough for Jovic. He saw his stock dip, having to compete for a place against the likes of Karim Benzema and Mariano Diaz.
Since joining Los Blancos in 2019, Jovic has had only eight starts with a total of 806 minutes during the 2019-20 season.
For the current season, Jovic has amassed only 208 minutes in five matches. His run was not smooth-sailing since he also had to deal with COVID-19 and an abductor muscle tear.
The last time he saw action for Real Madrid was on Nov. 4 when Los Blancos fell to Valencia, 1-4.
It should be noted that the Jovic deal does not include a permanent sale. The Serbian's agents are now finalizing the details of his loan from Santiago Bernabeu, Marca reported.
Despite his so-so stint with Real Madrid, pundits feel that Jovic remains one of the best strikers in the game today. He is still young and can still blossom.
A loan spell could help him rekindle that fire and prove his worth, probably the reason why there is no permanent sale included in the deal with Eintracht.
Things could change after the loan spell, giving Jovic ample time to gain improvement. At some point, he could be in line to succeed Benzema who has surprisingly been playing well despite his age, CBS Sports noted.
Rather than play behind the French striker, it would be in the best interest of the budding young player to play for some other team temporarily to make sure his performance does not decline.
It could be a different situation once his loan spell with SGE ends.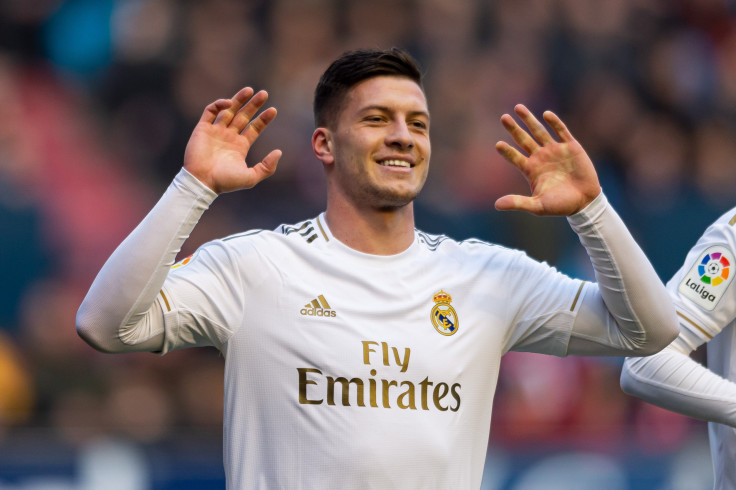 © Copyright IBTimes 2023. All rights reserved.