Trayvon Martin Family 'Disappointed' In Justice Department George Zimmerman Findings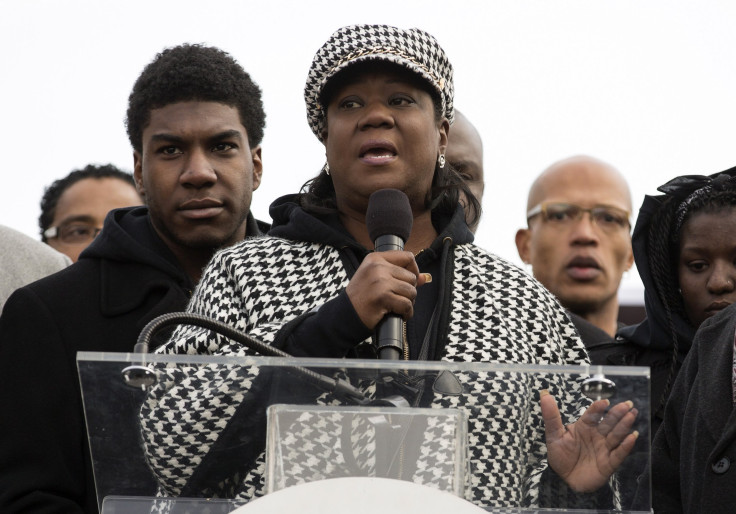 The family of Trayvon Martin, an unarmed Florida teen shot and killed by a neighborhood watch volunteer in 2012, said they are "disappointed" in the Justice Department's announcement Tuesday that there was insufficient evidence to support federal civil rights charges against his killer. George Zimmerman, the Hispanic man acquitted of state murder charges in 2013, had been the subject of the federal probe following the killing of the 17-year-old African-American that sparked protests and debates about racial profiling in the U.S. On Thursday, the family will mark the three years since the Martin's death.
In a statement released Tuesday by their attorneys, Martin's family also offered thanks to the Justice Department for "their extensive and thorough investigation into the killing of our son," as well as their supporters. "We would also like to thank the millions of people around the world who have supported us through prayer and vigilance," said Sybrina Fulton and Tracy Martin, Trayvon's parents.
Since Martin's death, his parents and brother have appeared at events and rallies, alongside other families of victims in deadly encounters with police or, in their son and brother's case, a purported vigilante. "Although we are disappointed in these findings, it has steeled our resolve," the family said in the statement. "We remain poised to do everything in our power to help eradicate senseless violence in our communities, because we don't want any other parents to experience the unexplainable loss we have endured."
In the Justice Department's announcement Tuesday, Attorney General Eric Holder called the Trayvon Martin case "a devastating tragedy" and explained why Zimmerman could not be brought up on federal civil rights charges. The case, Holder said, "shook an entire community, drew the attention of millions across the nation, and sparked a painful but necessary dialogue throughout the country. We, as a nation, must take concrete steps to ensure that such incidents do not occur in the future."
The Martin case is one of several high-profile, racially charged cases in the last few years. Last year, the deaths of Eric Garner in Staten Island, New York, and Michael Brown in Ferguson, Missouri, both unarmed and killed by police, sparked renewed calls for an examination of police force. Holder promised federal civil rights probes into those, but has hinted that charges were unlikely for Darren Wilson, the now-former Ferguson police officer who shot Brown.
© Copyright IBTimes 2023. All rights reserved.