Tree Falls On Tourists Due To Strong Winds, 1 Dead
Strong winds uprooted a coconut tree which fell on three tourists, killing one and seriously injuring the others in the picturesque island of Langkawi, Malaysia, on Thursday.
Witnesses who saw the tragedy unfold at Pantai Cenang, along the southwestern coast of the island, called emergency services. While Muhammad Sukri Koto Alwi, 24, was dead by the time the medical help arrived, Chong Win Ken, 26, and 24-year-old Yong Shui Tian were rushed to a nearby hospital where they were receiving treatment.
District police chief Superintendent Mohd Iqbal Ibrahim confirmed the incident, saying, "Police received a call informing us that a coconut tree in front of Mali-Mali Beach Resort, beside the Kalut Cafe and Bar in Pantai Chenang, had been uprooted and fell on some people."
"When the policemen despatched to the scene arrived, they found that there were three victims, one of whom was already dead. The injured were sent to HL for treatment," he added, the New Straits Times reported.
Photos and videos from the scene circulated on social media show holidaymakers rushing to help the victims.
On Sunday, Malaysia's meteorological department issued an advisory to avoid going to beaches in the island as high tides and winds related to tropical storm Pabut were expected.
"We advise any activities involving small boats, recreation and fishing are not recommended at this time," the advisory stated, adding that a "survey will be conducted on four beach towers at Pantai Chenang, Pulau Payar and Pantai Pantai besides one in the Kuala Muda District to ensure public safety."
Awang Askandar Ampuan Yaacob, director of Kedah's Defense Forces, said strong winds could uproot trees that could threaten the safety of the people.
"Therefore, we advise all residents to be especially careful, especially those who live by the sea because the storm is expected to be strong," he said.
After conducting a survey, the department had said, "The operations for this storm has ended but we are maintaining our level of preparedness by to face any possibility. Water sport activities on the Langkawi coast is now allowed, but the public are advised to be vigilant at all time," the Sun Daily reported.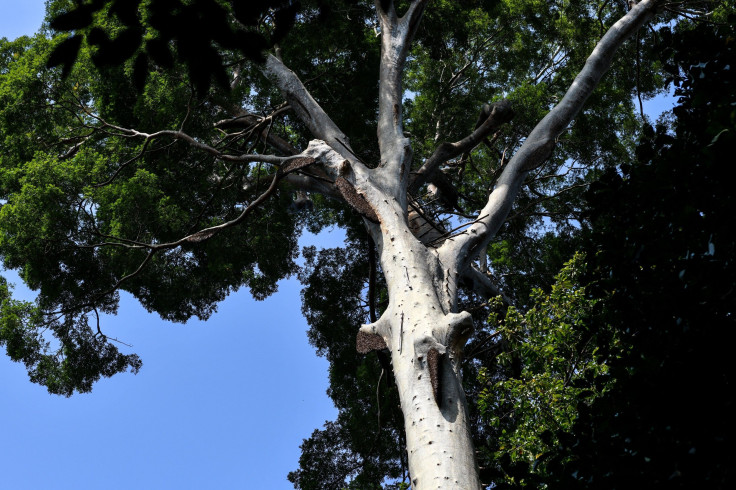 In a similar incident in 2018, a man suffered minor injuries when a tree came crashing down onto his buggy at a golf course in Kuala Lumpur. A short video clip showing people trying to remove the man trapped in the buggy went viral.
Confirming the incident, an official from the Fire and Rescue Department had said, "The tree and its branches fell onto the golf buggy which carried the victim and another man. The victim has been sent to hospital for further treatment."
© Copyright IBTimes 2023. All rights reserved.