Trial Of Three Suspected Cannibals Starts In Brazil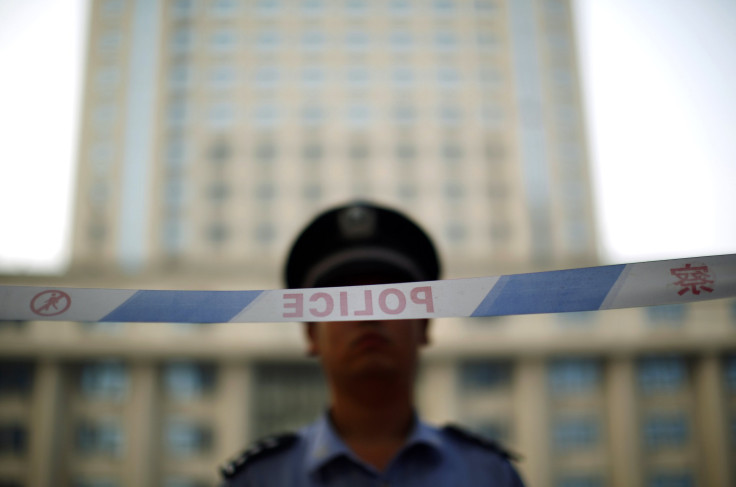 The trial of three Brazilians accused of murdering and eating at least two women started Thursday, the Associated Press reported. Jorge Beltrao Negroponte, his wife and his mistress allegedly sold pastries stuffed with human flesh. The suspected cannibals told police in 2012 they were in a sect that wanted to reduce the world's population.
Negroponte, 51, Cristina da Silveira and Bruna da Silva confessed to the crimes after being arrested two years ago in Garanhuns, a city in northeast Brazil. At the trial Thursday, Silveira called the murders "a horrible, monstrous mistake," according to the G1 news portal. "It was a moment of extreme weakness and brutality that I regret," she said.
Police said the trio persuaded as many as 10 women to come to their house by saying they were hiring nannies. They then killed them and used parts of their bodies to make empanadas, Agencia EFE reported. They sold the meat pies to their neighbors, schools and hospitals as tuna and chicken pastries.
After his arrest, Negroponte -- a former karate teacher -- reportedly said he was obeying the voices in his head, CNN reported. "I did certain things for purification, to protect people and deliver them to God," he said. Negroponte took credit for a 2009 book called "Revelations of a Schizophrenic" in which he described the death of Jessica Camila da Silva Pereira, a 17-year-old murdered in 2008.
Jessica's daughter, who was living with the suspects, showed police where in the backyard women were buried. Negroponte, Silveira and da Silva had been feeding the 5-year-old human flesh, Tribuna Hoje reported. They may have made a movie together called "Espirito," but authorities didn't know if the scenes were fictional or real, Folha de Sao Paulo reported.
Officials found out about the murders when the trio attempted to use the credit card of one of their victims.
© Copyright IBTimes 2023. All rights reserved.