Tripoli Cafe Bombing: Nine Dead, 35 Wounded In Suicide Bombing Linked To Historic Alawite-Sunni Conflict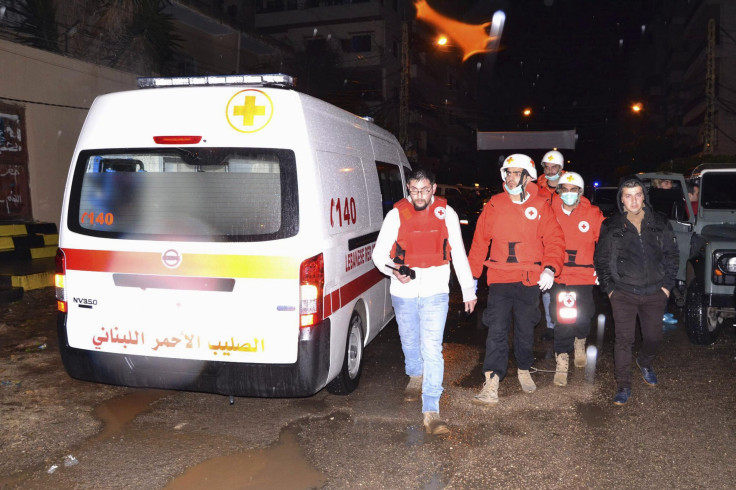 A double-suicide bombing in Tripoli, Lebanon, killed at least nine and wounded 35 Saturday, according to the Daily Star in Lebanon. One bomber blew himself up in a cafe in the predominantly Alawite neighborhood of Jabal Mohsen at around 7:30 p.m. local time (12:30 p.m. EST), while the other blew himself up as people gathered outside the venue in response to the first bombing. The bombing is believed to be a furtherance of violence between rival Alawite and Sunni groups, which has been amplified by spillover from the Syrian Civil War.
One of the people killed in the attack was Samir Agha, a man accused of playing a role in the bombings of two Sunni mosques in 2013 that killed 47, according to Al Arabiya News. However, it was unclear at the time of publication whether Agha was specifically targeted in the attack.
The attack was widely regarded as a manifestation of the long-standing bloody conflict between Alawites and Sunni Muslims in Tripoli, where the two groups live in the rival neighborhoods of Jabal Mohsen and Bab al-Tabbaneh. The cafe was located on a street that runs along the division of the two neighborhoods.
State media identified the bombers as two men from Mankoubin, a nearby neighborhood populated mostly by Sunni Muslims. The governor of the region put a curfew in place until Sunday at 7 a.m. in Jabal Mohsen in response to the bombings.
Some have accused Hezbollah and the Syrian government of supporting the local Alawites in their conflict with Tripoli's Sunnis. The Syrian government is led by an Alawite, Bashar Assad. Some have said Assad's government was involved in the 2013 bombings of the Sunni mosques in Tripoli. A handful of other bombings have been blamed on the spillover from the Syrian Civil War, which started in 2011.
The Arab Democratic Party, dominant in Jabal Mohsen, supports Assad, while many Sunnis in Bab al-Tabbaneh support anti-Assad rebels in Syria. Saturday's attack came just hours after a Lebanese court issued a warrant for ADP leader and former parliament member Ali Eid, according to the Daily Star.
The Al-Arabiya network reported that the Islamic State group claimed responsibility, but the Syria-based radical group has not released a statement regarding the attack as of Sunday at 4:20 p.m. EST. Nour Samaha, a reporter in Lebanon formerly with Al Jazeera English, reported that the al Qaeda affiliate al Nusra Front claimed responsibility for the bombing.
© Copyright IBTimes 2023. All rights reserved.