True Gault Startup Makes 3D-Imaging App For Custom High Heels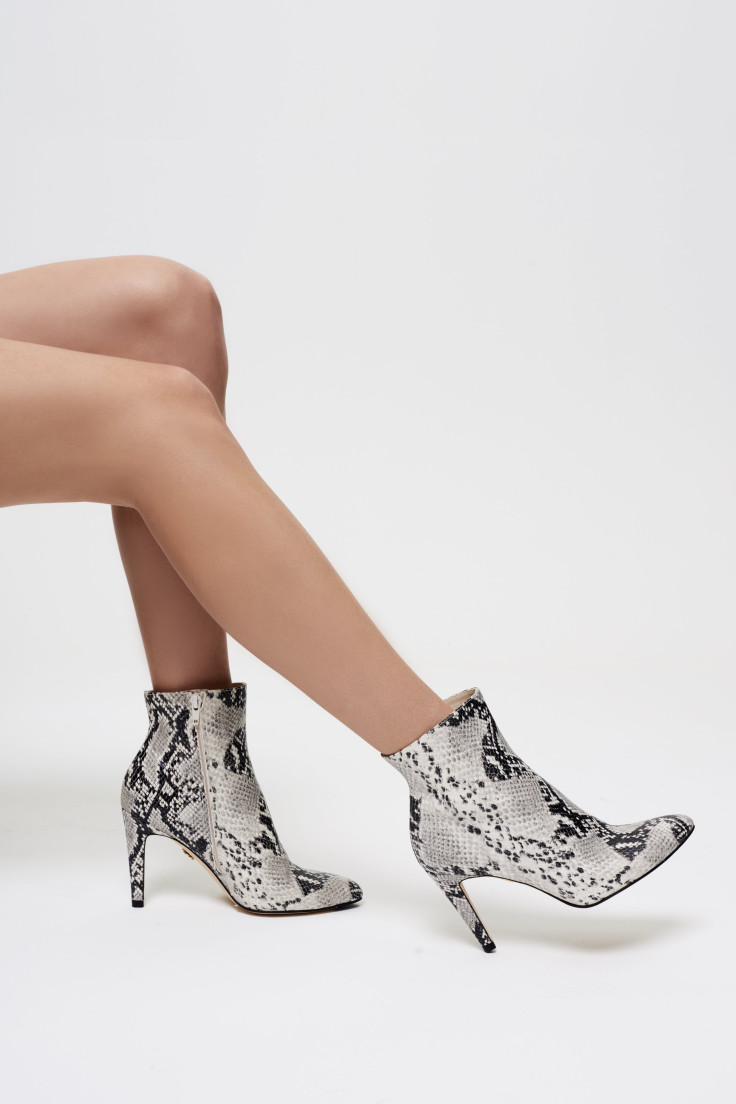 High heels often feel like the brainchild of a sadistic shoe devil. Plus, they are almost impossible to shop for online because their fit varies dramatically depending on the style and materials. That's why Sandra Gault, founder and CEO of the New York-based fashion tech startup True Gault, wants to change literally every aspect of shoe shopping.
"We're season-less," Gault told International Business Times, contradicting the traditional fashion industry ruled by seasonal collections. "We're flipping the industry upside down. Technology is allowing us to be faster, smarter and more cost effective."
Her tech startup, a member of Google's accelerator program, just launched the world's first 3D-imaging iPhone app that scans your foot for custom heels, which are delivered from Spanish shoemakers straight to your door. Gault said over a million people have downloaded the app so far, placing hundreds of orders. App users can also choose the shoes' color, style and leather texture. Products are made-to-order, so there's never a shortage of any particular style.
Project Runway judge and magazine veteran Nina Garcia recently joined Gault's team as an advisor, giving the startup a boost of traditional fashion street cred. However, few other aspects of the startup's approach are remotely comparable to legacy shoemaking, which uses standardized sizes for symmetrical pairs. Instead, this app accounts for height, weight and 3D scans of both feet. "Every foot we've scanned so far is different," Gault said. "Your left foot is different than your right foot."
Read : Wearable Ringly GO Bracelets Bring High-Tech Fashion To Target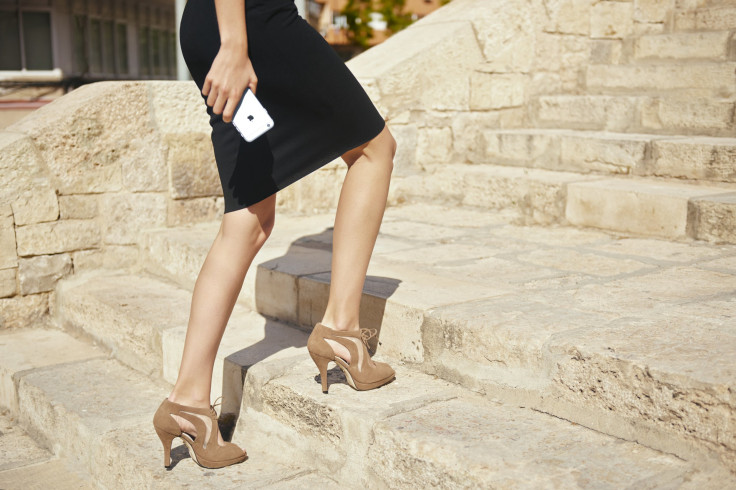 Gault wears the shoes herself and claims they are shockingly comfortable. No stiletto heel will ever be as comfortable as sneakers, at least not according to podiatrists. But handmade shoes are usually healthier and easier to walk in. Business Insider reporter Avery Hartmans said the pair she tried fit her perfectly. "As soon as I put them on, they felt snug and comfortable like I'd been wearing them for years," she wrote. The fashion startup has already raised $1.3 million. Gault told IBT the current number is closer to $2 million and she plans to raise another $2 million soon.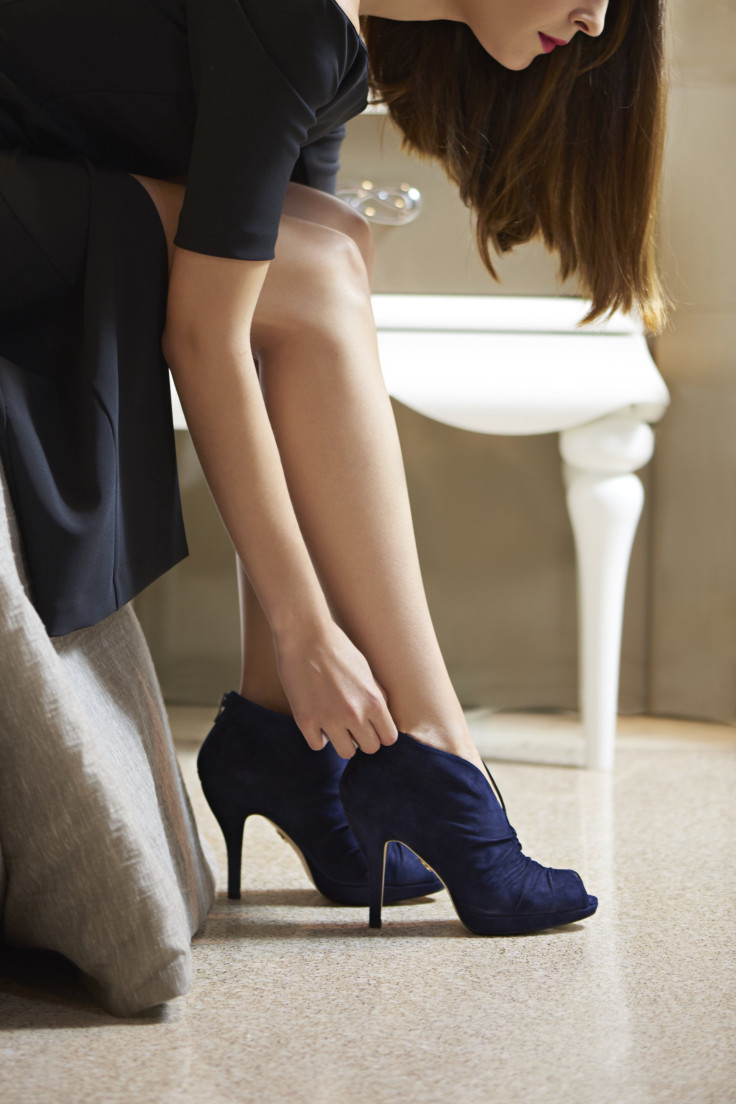 These custom shoes use proprietary padding in the sole, a high-tech material that molds to fit each foot. "It's not just the digital imaging, it's also the material science," Gault said. Once users receive their shoes in the mail, they can update the app with feedback as they wear the shoes. So the fit and feel of subsequent pairs will be customized even further.
True Gault is one of many fashion startups using technology to solve age-old shoe dilemmas. For example, Thesis Couture uses innovative engineering for heels that put less painful pressure on the ball of the foot. Thesis Couture CEO Dolly Singh said shoes are a $40 billion industry and her startup has already raised $1.8 million.
Read : How Artificial Intelligence Is Reshaping, Personalizing The Beauty Industry
Gault's shoes are unique in their move to make shoe tech mainstream. Most comparable options for high-tech heels, sans Gault's mobile app plus personalized style options, cost $400 to $1,000 a pair. Meanwhile, Gault's shoes start at $250 a pair, making couture more accessible for mass audiences.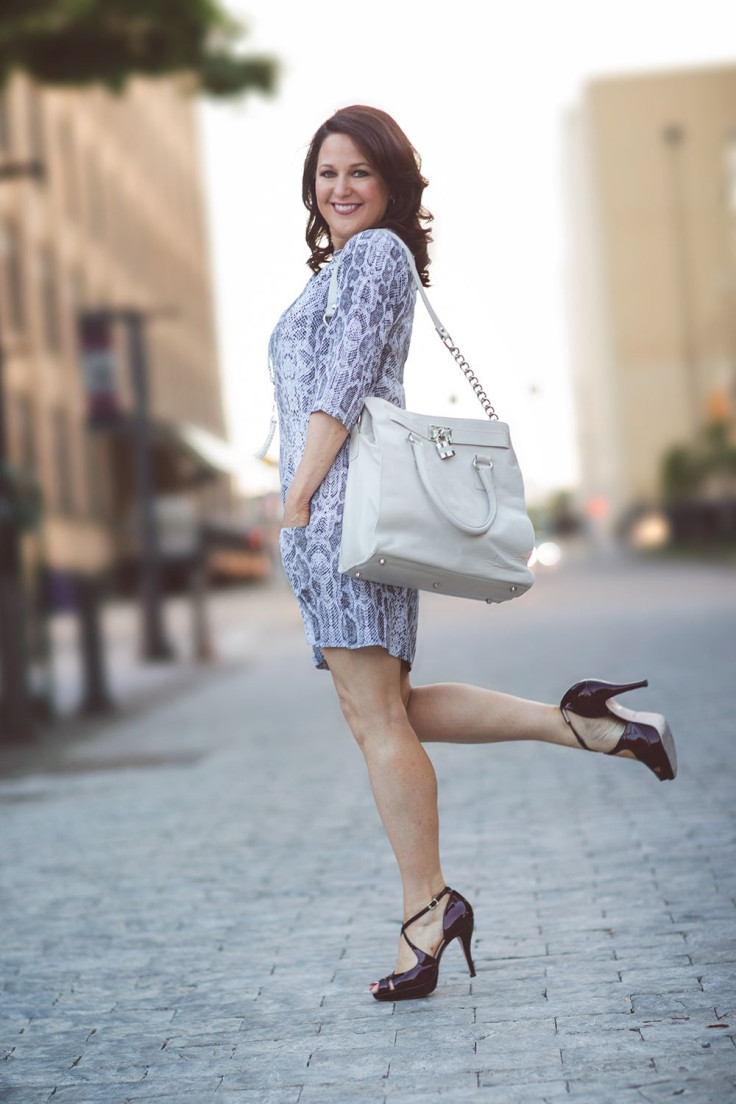 Gault sees her shoe startup as part of a wider social phenomena. Women are rejecting the idea that they need to fit certain molds. As more women-led startups disrupt the fashion industry, they also shake up beauty norms and market segmentation. A plus-size woman will have different needs from a custom-fit shoe than a woman of the same foot shape but distinct height and weight.
Apps like True Gault design for unique consumers instead of broad target audiences. "I believe fashion should fit the customer, not the other way around," she said. "It's starting to shift. We're starting to see people invest in smart projects by smart women...size is irrelevant."
© Copyright IBTimes 2023. All rights reserved.