Trump Ad Banned: Scotland Bans Donald Trump's Anti-Wind Farm Ad, Dubbed 'Misleading'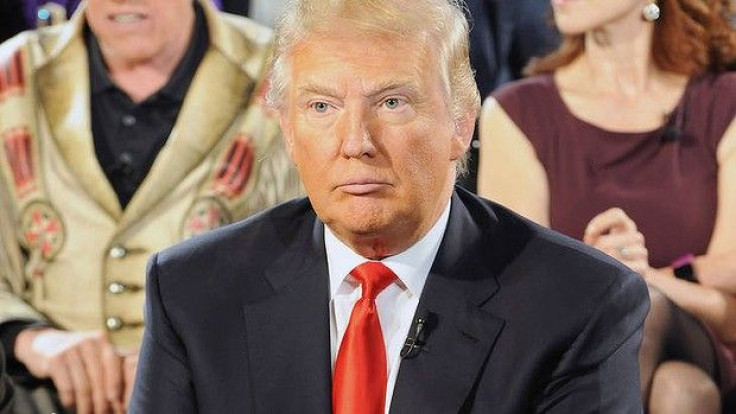 An anti-wind farm ad campaign created by Donald Trump has been banned by Britain's Advertising Standards Agency for what it calls unsubstantiated claims and "misleading imagery."
On Wednesday, the British agency, which works to ensure that advertisements are "truthful and socially responsible," ruled that Trump hadn't provided sufficient evidence to support his ad's claims that "tourism will suffer" in Scotland as a consequence of the turbines, and that his use of a photo from Palm Springs, Calif., was "misleading."
The ad, produced by Trump's company, Trump International Golf Club Scotland, targets a proposed wind farm that's scheduled to be built offshore from Trump's Aberdeenshire golf development. The ad criticizes Scottish First Minister Alex Salmond, referring to him as "the same mind that backed the release of terrorist al-Megrahi," and warns Scots, "the beauty of your country is in jeopardy!"
Abdelbaset al-Megrahi was a Libyan convicted of masterminding the 1988 Pan Am plane bombing over Lockerbie, Scotland. He was released in 2009 when he claimed to be dying of cancer but lived for another three years.
According to Mother Nature Network, the plans for the turbines have already forced Trump to stall development on a hotel and an additional 1,500 homes in the adjacent area. Despite local support for the construction of wind farms – a 2010 study by Scottish Renewables reported that 78 percent of those polled believed wind farms were necessary to keep up with growing energy demands -- Trump has claimed that turbines are outdated and would hurt both the environment and the local economy.
The plans for the wind farm would include 11 turbines that would eventually contribute to more than 80 megawatts of energy, the Atlantic Wire reported.
In October of 2012, the real estate mogul tweeted, "Wind turbines are not only killing millions of birds, they are killing the finances & environment of many countries & communities."
"In three years people won't be building wind turbines anymore - they are obsolete & totally destroy the environment in which they sit," Trump wrote in another tweet.
After an investigation into the ad, the ASA ruled that the ad's description of Salmond was "inappropriate" and potentially offensive, and that its photo of wind turbines next to a Palm Springs highway was likely to mislead viewers.
In a statement, the agency wrote, "We considered that the image, alongside the claim 'Tourism will suffer and the beauty of your country is in jeopardy,' implied that the wind turbines overlooking an American freeway was representative of a proposed wind farm in Scotland. In the absence of evidence to demonstrate that was the case we concluded that it was misleading."
"The ad must not appear again in its current form," the ASA said. "We told Trump International Golf Club Scotland Ltd not to make claims unless they could be substantiated with robust evidence and not to use misleading imagery."
© Copyright IBTimes 2023. All rights reserved.