Donald Trump Disses Beyoncé: Says Super Bowl Performance Was 'Ridiculous' And 'Inappropriate'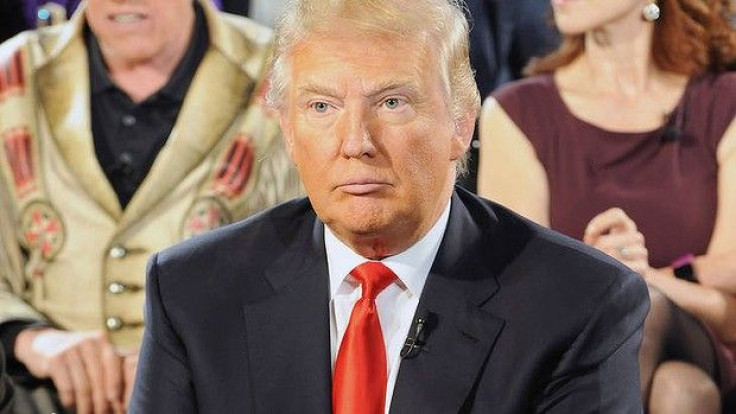 Donald Trump is not a fan of Beyoncé after her Super Bowl performance, calling it "inappropriate" and "ridiculous."
Earlier this week, the business mogul spoke with shock-jock Howard Stern about Beyoncé, saying, "When Beyoncé was thrusting her hips forward in a very suggestive manner -- if someone else would have done that it would have been a national scandal.
I thought it was ridiculous … I thought it was not appropriate …"
Trump was shocked the rest of the nation did not have the same opinion.
"There's been no mention of it. So, obviously, it must not have been so bad. She gets a pass," Trump said.
This is certainly not the first time Trump has been open with his criticism concerning other notable celebrities.
Following President Obama's re-election, Trump tweeted, "Our country is now in serious and unprecedented trouble ... like never before."
Brian Williams, the anchor of NBC Nightly News, was one of many people who was dismissive of Trump's negativity, saying during his coverage of Barack Obama's re-election, "Donald Trump, who has driven well past the last exit to relevance and peered into something closer to irresponsible here, is tweeting tonight."
In the past, Trump has also made off-the-cuff remarks about actress Kristen Stewart and Huffington Post President Arianna Huffington.
"Robert Pattinson should not take back Kristen Stewart. She cheated on him like a dog & will do it again -- just watch. He can do much better!" Trump wrote on Twitter back in October.
Prior to that, in August, Trump said about Huffington, "@ariannahuff is unattractive both inside and out. I fully understand why her former husband left her for a man -- he made a good decision."
Trump and Huffington have been feuding for years, as Trump feels the Huffington Post writes inaccurate reports about him.
© Copyright IBTimes 2023. All rights reserved.
FOLLOW MORE IBT NEWS ON THE BELOW CHANNELS