Is Trump Creating Jobs? February Unemployment Report Expected To Show Hiring Increase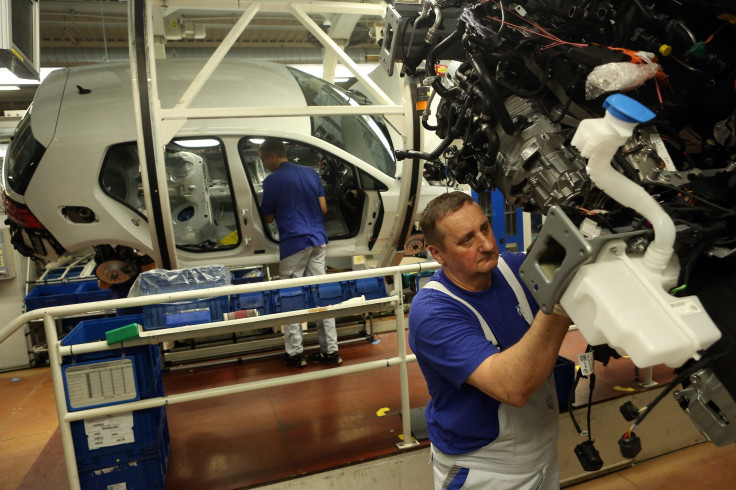 There's a lot riding on Friday's jobs report from the Department of Labor. Topmost is whether it will be good enough for the Federal Reserve to hike interest rates at its meeting next week.
Expectations were high for a positive report from the Bureau of Labor Statistics for the first full month of the Trump presidency in light of Wednesday's ADP jobs report indicating 298,000 private sector jobs were created last month, eclipsing economists' predictions.
Read: Who's Cheating American Workers?
President Donald Trump hailed the ADP report.
Ian Shepherdson, chief economist at Pantheon Macroeconomics, is predicting the BLS report will show an increase of 250,000 jobs in February and told USA Today he expects monthly advances topping 200,000 for the "forseeable future."
Key statistics in the report will be the overall unemployment rate (4.8 percent in January) and average wages (which rose in January by 3 cents to $26 and hour in January).
Brad McMillan, chief investment officer for Commonwealth Financial Network, said in an email to International Business Times anything fewer than 180,000 new jobs created in February likely would be considered a disappointment by Wall Street and could give the Fed pause.
Read: Who Will Lose Health Insurance?
"The ideal number, from a financial markets perspective, is probably between 180,000 and 220,000 jobs, which would be good — but not too good," McMillan said. "Also worth watching will be the unemployment rate and, especially, wage growth. If wage growth accelerates toward 3 percent on an annual basis, the interest rate question will only intensify."
Fed Chair Janet Yellen hinted last Friday the central bank is ready to move ahead on interest rates barring a surprise Friday.
"Indeed, at our meeting later this month, the committee will evaluate whether employment and inflation are continuing to evolve in line with our expectations, in which case a further adjustment of the federal funds rate would likely be appropriate," she said in a speech in Chicago.
The current federal funds rate is 0.75 percent, and the Fed is expected to consider raising it 25-50 basis points. Though the Fed planned to raise interest rates several times last year, it managed only one hike — and that didn't come until December — because of shaky economic reports throughout the year.
Investors are expecting as many as four hikes this year.
"The March rate hike is now locked in. Everybody's now shifting their focus to when the next hike [after that] comes in," Chris Gaffney, president of EverBank World Markets, told CNBC.
© Copyright IBTimes 2023. All rights reserved.