Who's Cheating American Workers? Federal Contractors Stealing Wages, Putting Workers In Danger, Report Says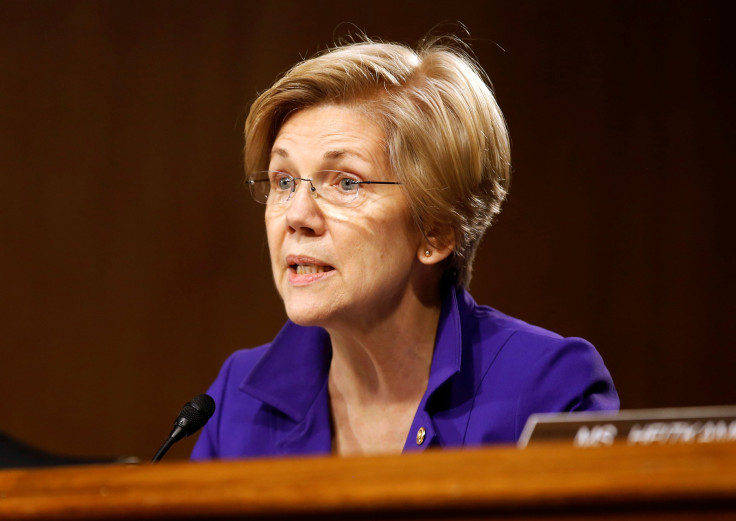 Federal contractors, who employ about 20 percent of all American workers and receive $500 billion in taxpayer funds annually, have been stealing wages and endangering workers despite Obama administration policies designed to protect workers, Sen. Elizabeth Warren said in releasing a report Monday.
The report comes as the Trump administration prepares to slash regulations, and the Senate is scheduled to vote Monday on repealing the Fair Pay and Safe Workplaces executive order issued by former President Barack Obama, which would make it easier for federal contractors to hide labor law violations and make it harder for companies following the rules to do business with the government, Warren said.
"All Americans deserve a safe workplace and fair pay for a day's work," Warren, D-Mass., said.
"But too often, federal contractors break labor laws while continuing to suck down millions in taxpayer dollars. Instead of making it easier for companies to cheat their employees or threaten workers' health and safety, President Trump and Republicans in Congress should join Democrats in standing up for the hardworking Americans who do important jobs for our country."
The report indicates 66 of the largest 100 federal contractors have violated federal wage and hour laws, and a third of the largest penalties levied since 2015 were imposed by the Occupational Safety and Health Administration. Some violations have been fatal, including four in a single year at Goodyear.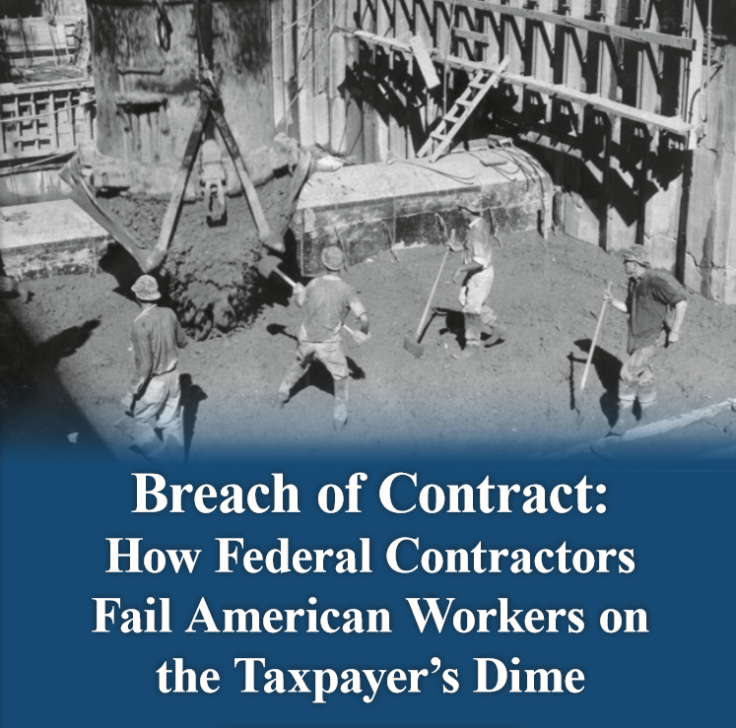 The report, "Breach of Contract: How Federal Contractors Fail American Workers on the Taxpayers Dime," says taxpayers "have a right to expect that in exchange for their federal contracts, these companies follow the nation's laws — including those designed to protect workers."
The report calls its finding "deeply disturbing" and called on President Donald Trump and Senate Republicans to stop House Republicans from "dismantling" worker protections. It also indicated the findings are just the tip of the iceberg because only data from Department of Labor inspections were examined.
The employer with the most wage and hour violations nationwide was AT&T with nearly 30,000, the report said. Another major violator was private prisons operator Corrections Corporation of America, now known as CoreCivic, with more than 21,000 violations.
When it came to federal contracts specifically, Manpower Group racked up the most violations with 19,838, followed by USProtect Corp. with 7,263 and Management & Training Corp. with 5,519.
"Congressional Republicans appear eager to help President Trump turn his back on workers and taxpayers by killing the Fair Pay and Safe Workplaces executive order, an effort that, if successful, will make it harder for agencies to become aware of bad actors and award contracts to companies that treat their workers well," the report says.
© Copyright IBTimes 2023. All rights reserved.
FOLLOW MORE IBT NEWS ON THE BELOW CHANNELS