Trump Resumes Refugee Admission With Enhanced Scrutiny, 11 Countries Still Banned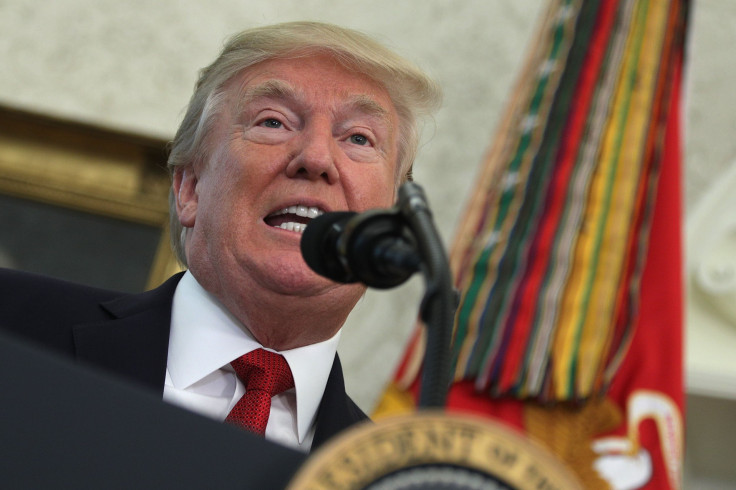 President Donald Trump signed an executive order Tuesday to resume refugees' admissions to the United States while introducing tougher scrutiny processes and continuing to ban individuals from 11 countries that the U.S. views as a security threat. The order was issued by the Department of Homeland Security (DHS).
Under the new directive, all refugees will now have to face additional, enhanced vetting measures, such as providing additional biographical information so that it helps the government to evaluate the truthfulness of applicants' claims about their criminal history.
The administration had put a ban on most refugee admissions in June for 120 days. This period expired on Tuesday.
According to the DHS, the new measures are part of the administration's effort to raise national security standards for all persons traveling to the United States. It has been designed to intensify screening and ensure that the admission of refugees does not pose a threat to the security and welfare of the United States.
"The security of the American people is this administration's highest priority, and these improved vetting measures are essential for American security," said Acting Secretary of Homeland Security Elaine Duke. "These new, standardized screening measures provide an opportunity for the U.S. to welcome those in need into our country, while ensuring a safer, more secure homeland," Duke added.
The Departments of State (State) and DHS, in consultation with the Office of the Director of National Intelligence (ODNI), conducted a review of the United States Refugee Admissions Program application and adjudication process. The aim of this review was to determine what additional procedures should be used to ensure that admission of refugees to the U.S. do not pose a security threat.
While DHS, State, and ODNI have jointly determined that the new measures are adequate to resume refugee admissions, they have also concluded that there is a need of in-depth review with respect to refugees from 11 countries previously identified as posing a higher risk to the United States. In 2016, higher-security screening was required for most adult male nationals of Egypt, Iran, Iraq, Libya, Mali, North Korea, Somalia, South Sudan, Sudan, Syria and Yemen, as well as Palestinians who lived in those countries. It was not immediately clear if the 11 countries referred to in Trump's executive order were the same ones, according to a report by the Guardian.
According to the order issued by the DHS, admissions for applicants from those 11 high-risk nations will be frozen for another 90-day review. The DHS, State and ODNI will complete individual country reviews and decide if they can resume a standard admissions process for applicants from those countries.
According to the Financial Times, the president of Refugees International, Eric Schwartz, said that countries such as Iraq and Syria are expected to be on the ban list. He criticized the administration's move as "another unreasonable ban that primarily affects Muslims."
According to a report by Voa News, in addition to the upcoming vetting changes, the Trump administration had announced that it would reduce the limit on refugee arrivals for the 2018 fiscal year to 45,000. Former President Barack Obama had set the limit to 110,000 for the previous fiscal year that ended on Sept. 30.
© Copyright IBTimes 2023. All rights reserved.