Tsarnaev Trial Update: Defense Rests Its Case After Calling Four Expert Witnesses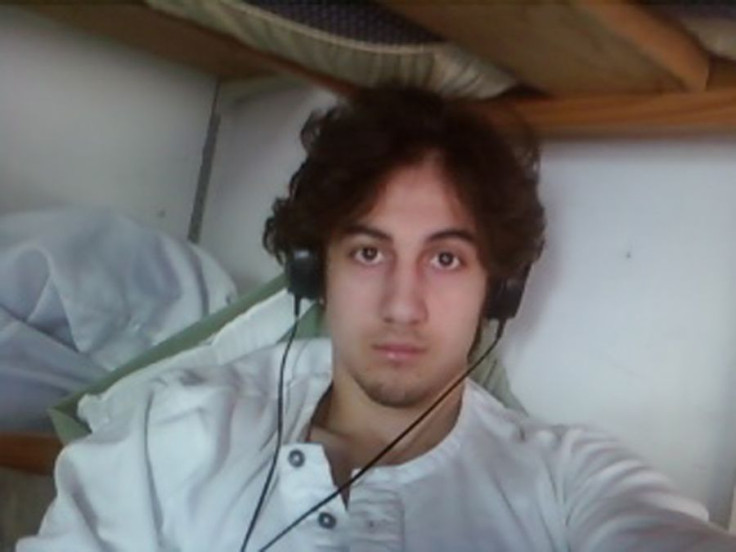 The trial of Boston Marathon bombing suspect Dzhokhar Tsarnaev is nearing its end now that his defense team has rested its case and closing arguments are scheduled for Monday, which will be immediately followed by the jury's deliberation. The defense called only four witnesses over two days, compared with the prosecution's 92 witnesses over 15 days.
The defense admitted to Tsarnaev's involvement in the bombing during its opening statements, but seek to get Tsarnaev a life sentence over the death penalty. They presented only investigative experts and evidence that point to Tsarnaev's older brother, Tamerlan, as the mastermind behind the bombing and Dzhokhar, now 21 years old, as a manipulated accomplice.
The defense called FBI fingerprint expert Elena Graff, who examined more than 800 pieces of evidence. She said Tamerlan's fingerprints were found on the majority of the pressure-cooker bomb-making material and Dzhokhar's were not, according to BuzzFeed. Mark Spencer, a computer forensic analyst and founder of Arsenal Consulting, testified that most of the Internet searches for bomb-making material and weapons used in the bombing and during the subsequent manhunt through the Boston area were made on Tamerlan's computer.
Dzhokhar's computer had two searches related to jihad and only searched about the Boston Marathon following the attacks. In at least one instance, Tamerlan's computer was used to download an issue of al Qaeda's English-language magazine Inspire, which was then transferred to Dzhokhar's computer before Tamerlan went to Russia in 2012, according to the Boston Globe.
On Monday, the defense called in FBI field photographer Michelle Gamble, who told the court that bomb-making documents and other materials were found at Tamerlan's apartment, not at Dzhokhar's dorm room. Then the defense called a cell phone analyst, Gerry Grant, to prove that Dzhokhar was not with his older brother when the latter purchased the pressure cookers used to build their bombs.
The defense filed a motion for acquittal, arguing that the prosecution couldn't prove the charges "beyond a reasonable doubt."
© Copyright IBTimes 2022. All rights reserved.
FOLLOW MORE IBT NEWS ON THE BELOW CHANNELS