Tunisia Attack Update: National Bardo Museum Delays Reopening, Holds Ceremony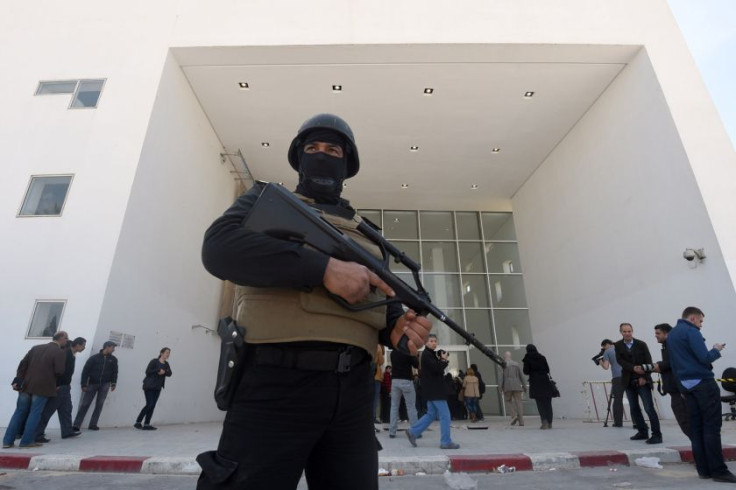 The museum in Tunisia targeted by a terrorist attack last week that killed and injured dozens has delayed its reopening until Sunday due to security and "organizational" concerns. The National Bardo Museum in Tunis was scheduled to reopen to the public Tuesday morning but instead will hold a "symbolic" ceremony for select guests, the Associated Press reported, citing the museum's curator Moncef Ben Moussa.
The ceremony will include a concert by the Tunis symphony orchestra and a tribute to the victims of the March 18 attack that killed 21 people, mostly foreign tourists. A "march against terrorism" to the museum was also planned Tuesday. No major archeological treasures were damaged in the attack at the national museum, which is near Tunisia's parliament building, according to AP.
Two gunmen -- later identified as Yassine Laabidi and Hatem Khachnaoui -- were also killed by police. The Islamic State group has claimed responsibility for the attack, and the assailants were allegedly trained by the terror group's branch in Libya. Tunisian authorities have arrested several people in connection with the massacre, including four relatives of Khachnaoui.
Tunisia's first deputy speaker of parliament, Abdelfattah Mourou, said last week there were no security officials guarding the museum or parliament at the time of the attack. Four police officers were assigned to the compound March 18, but two were at a café, the third was eating a snack on break, and the fourth never showed up for duty, according to Gulf News.
Additional security forces have been deployed to vital sites in Tunis, including the main Mediterranean port and at the headquarters of state broadcaster Radio Tunisia, which had received threats, according to the Washington Post. Museum spokeswoman Hanane Srarfi said that there have been no threats against the national museum but "we should be vigilant," AP reported.
© Copyright IBTimes 2023. All rights reserved.