ISIS Claims Responsibility For Tunisia Bardo Museum Terrorist Attack In Audio Recording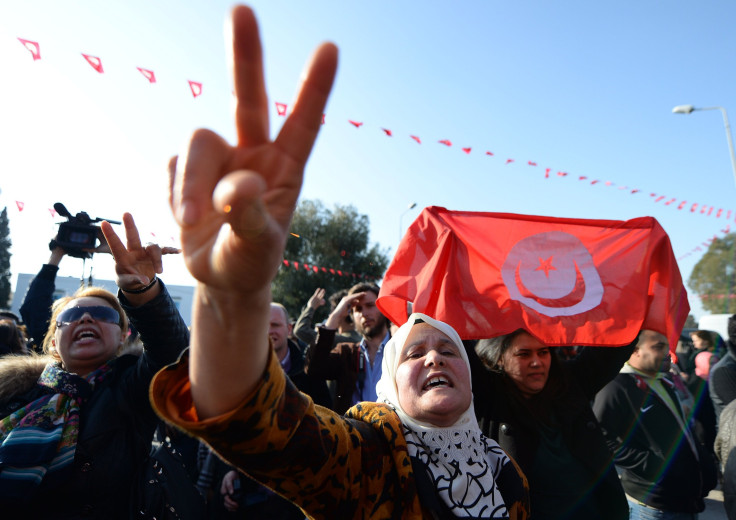 The Islamic State group has claimed responsibility for the terrorist attack at a museum in Tunisia on Wednesday that killed 21 people and injured dozens more, according to an audio statement released by one of the group's media offices, titled "Claiming the Bardo Museum Operation in Islamic Tunisia."
The audio recording claims "knights of the State of the Caliphate" carried out the shooting but mentions only Abu Zakaria al Tunisi and Abu Anas al Tunisi, former ISIS and al Qaeda members from Tunisia who were killed before the attack. The statement did not mention the attackers who were killed when the Tunisian National Guard intervened at the museum. Tunisian officials identified two of the gunmen as Jabir al-Khashnawi and Yassin al-Abidi, both Tunisian nationals.
Also on Thursday, a separate media house thought to be affiliated with the group's North African branches released a statement titled "A Normal Day." The statement gives details about how the Wednesday attack unfolded and includes a death toll and number of wounded. The statement also claimed the attackers threw a grenade into the parliament building, located next to the museum.
"A normal sunny day, the beautiful weather and mild," the statement from Ifriqiyyah media house said in Arabic. "Each carrying a weapon and grenades and sneaked toward the council [parliament] and the museum, apostates of the police and guards of the presidency who were carrying weapons did not intervene."
Two days before the attack at the Bardo Museum, ISIS supporters began circulating messages on social media that an attack in Tunisia was imminent. The messages coincided with the death announcement of a Tunisian ISIS leader of the group's Libyan branch, Ahmed al-Rouissi, who went by the nom de guerre Abu Zakariya al-Tunisi or Abu Uwais al-Tunisi. He was killed by militia forces in Libya last weekend.
"There are two versions of this message. There is one version of this message for the Muslims, that says 'a message that will rejoice you,' " Pieter Van Ostaeyen, an independent analyst who focuses on foreign fighters in Syria, recently told International Business Times. "There is another version that would be sent out to the enemies that said 'a message that will harm you.'"
© Copyright IBTimes 2023. All rights reserved.