Tunisian Students Charged With Homosexuality Get Maximum Prison Sentence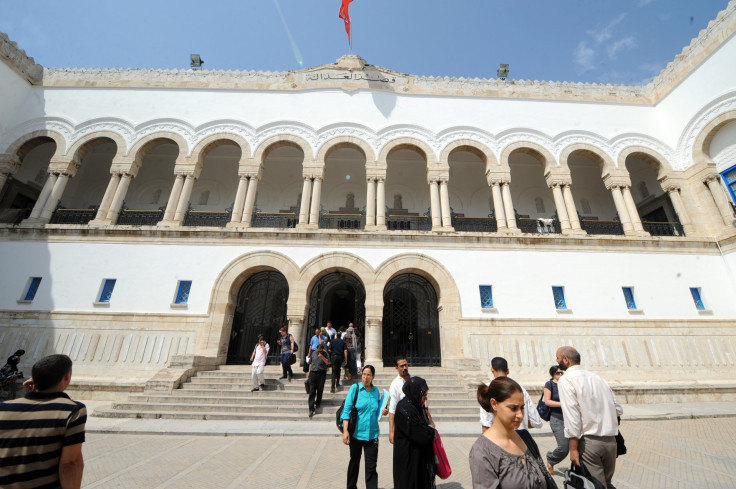 Six students in central Tunisia were each sentenced to three years in prison on charges of homosexuality, their attorney Boutheina Karkni told AFP news agency Monday. A court in Kairouan, which handed down the maximum prison term last week, also banned the students from the Tunisian city for five years after they complete their sentences.
Karkni, who described the judgment as "extremely harsh," said there should be an appeal hearing "in two to three weeks" in the nearby coastal city of Sousse. Rights activists have also denounced the ruling, which is permissible in Tunisia via a controversial article of the criminal code that outlaws sex between males. Human Rights Watch's country director Amna Guellali condemned the conviction as "a grave case of infringement on people's private lives and physical integrity," adding that the sentences were "medieval and not consistent with Tunisia's evolution," according to AFP.
The six young men, all aged 18 and 19, were living together and were arrested in November and December after their neighbors reported them to the police. The students were forced to undergo anal examinations after police found condoms and women's clothing at their apartment, which was used as evidence against them, their lawyer told the Independent on Monday. While she will argue for a commuted sentence, Karkni said she does not plan to ask the Kairouan court to overturn the ruling.
Tunisia has been hailed by international media as the lone success of the Arab Spring, a wave of uprisings that swept across the Arab world, beginning with the Tunisian Revolution in 2010. The Nobel Peace Prize committee in October awarded its 2015 prize to the Tunisian National Dialogue Quartet, a cluster of civil society groups, for overseeing the restructuring of the Tunisian government and helping build democracy in the aftermath of the uprising. But even after the historical changes, homosexuality remains illegal in Tunisia.
© Copyright IBTimes 2023. All rights reserved.