Turkey Agrees To Train Syrian Opposition Fighters As FSA Rebels Join The Fight In Kobani [VIDEO]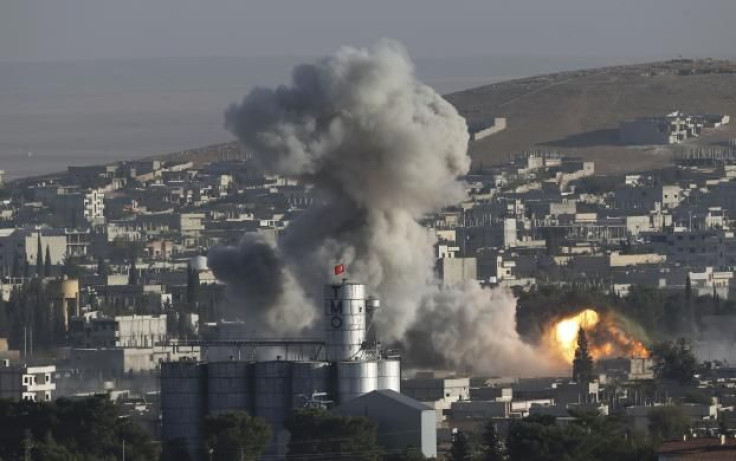 In one of its first active decisions to participate the U.S.-led coalition to combat Islamic State militants, Turkey has agreed to train about 2,000 Syrian opposition forces within its borders. U.S. and Turkish Special Forces, who are part of the two biggest armies in NATO, will conduct the training, a Turkish official said Saturday. Turkey has still not intervened in fighting between militants and Kurdish forces on its border with Syria.
Fighters will be trained in groups of 400 and Turkey's rigorous National Intelligence Program will gather intelligence to select and screen them prior to entering Turkey, the official said, according to the Wall Street Journal.
"There will be a planning team traveling to Ankara next week to continue planning that through military channels," White House spokeswoman Marie Harf said.
Saudi Arabia has already agreed to allow opposition forces to be trained by U.S. forces on its soil. The coalition is hoping to boost Syria's opposition groups to fight both Syrian President Bashar Assad and the militant group formerly known as the Islamic State of Iraq and Syria or ISIS.
ISIS has seized large parts of Syria and Iraq and in the last three weeks has been advancing toward the Turkish border threatening to seize the Syrian-Kurdish border town of Kobani. Members of the Free Syrian Army, one of the U.S.-backed moderate opposition forces, have reportedly joined forces with the Kurdish People's Protection Units to fight off ISIS militants.
Anti-militant activist group Raqqa Is Being Slaughtered Silently posted a video to YouTube Saturday that claimed to show a group of FSA fighters -- Raqqa Revolutionaries -- destroying an ISIS vehicle in Kobani.
Turkey Friday expressed willingness to create a buffer zone along the Turkish-Syrian border. In theory, this would allow Syrian refugees who have been forced to flee to Turkey to return to Syria and remain protected. Some 200,000 Syrians have crossed into Turkey fleeing ISIS advances toward Kobani in the past three weeks.
The U.S. and its allies in the region have carried out more than 50 airstrikes over Kobani in since Monday, but fighting continued into Saturday night.
© Copyright IBTimes 2022. All rights reserved.
FOLLOW MORE IBT NEWS ON THE BELOW CHANNELS