Turkey Wants Israel's Natural Gas And Is Offering To Construct An Undersea Pipeline To Get It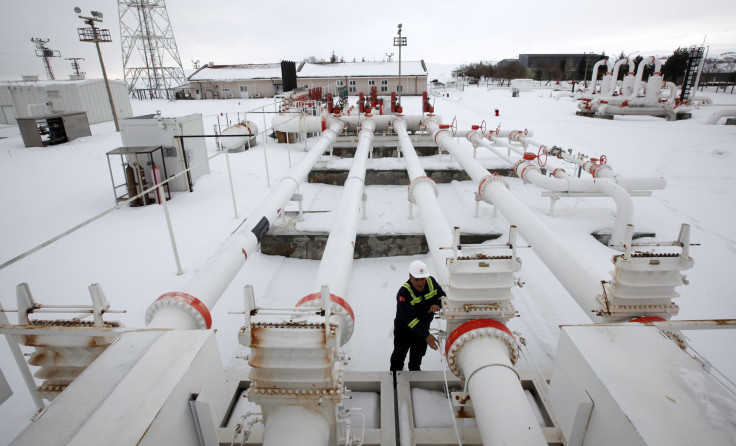 A Turkish energy company has offered to construct a 292-mile pipeline for transferring Israeli natural gas to a southern province in Turkey, Turkey's Hurriyet Daily reported Monday.
The $2.5 billion offer comes as Israel is debating how much natural gas it will export and how to transport it. Israel is considering building its own liquefied natural gas (LNG) export facility and possibly exporting gas through a planned Cyprus LNG facility.
Turkey relies heavily on energy imports, and as its economy grows, so does its demand. To date, Turkey has been receiving natural gas through pipelines that originate in Azerbaijan.
The eastern Mediterranean is seeing a natural gas boom with recent discoveries in the Levant Basin, a stretch of sea that extends from the coasts of Israel, Lebanon and Syria and is estimated to contain 122 trillion cubic feet of gas.
Israel and Greek Cyprus have been working together on how best to develop the natural resource that the countries share. This alliance reportedly troubles Turkey, which wants a piece of the rich resource.
Turkey has been trying to assert itself in the Levant Basin following the discoveries off Israel and Cyprus's Greek, southern half.
"Israel cannot do whatever it wants in the Eastern Mediterranean. They will see what our decisions will be on this subject. Our navy attack ships can be there at any moment," Recep Tayyip Erdoğan, the often Israel-denouncing prime minister of Turkey, warned back in 2011.
Istanbul-based Turcas Holding said it would construct an undersea pipeline from Israel to Turkey's southern province of Mersin, with the aim of moving 16 billion cubic meters of natural gas a year.at
© Copyright IBTimes 2022. All rights reserved.
FOLLOW MORE IBT NEWS ON THE BELOW CHANNELS