Turkish Army Kills 23 Kurdish Militants In Clashes, Airstrike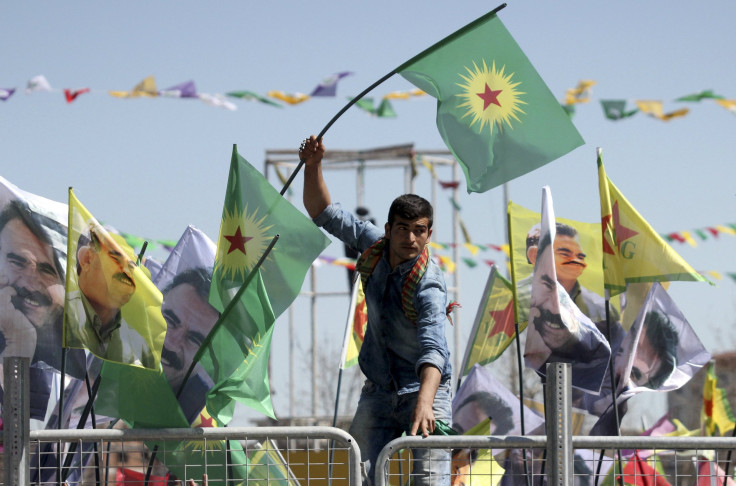 Turkey's armed forces killed 23 Kurdistan Workers Party (PKK) fighters in the latest clashes in eastern Turkey, including three militants who died in an airstrike, the general staff said Saturday.
Security sources said warplanes and attack helicopters fired on a mountainous, forested area in the eastern province of Tunceli after military drones spotted a group of about 20 PKK rebels there Friday.
The armed forces' statement said three of the militants were killed in the airstrikes.
Thousands of militants and hundreds of civilians and soldiers have been killed since the PKK resumed its fight for Kurdish autonomy last summer, ending a 2 1/2-year ceasefire and shattering peace efforts.
Turkish warplanes have frequently struck PKK targets since the conflict revived, mainly hitting the group's bases in northern Iraq.
Security sources said Friday four Turkish soldiers were killed and two wounded when a bomb hit a military vehicle traveling in the southeastern province of Mardin.
Elsewhere, in the southeast, the army killed eight PKK fighters in Silvan, six in Nusaybin and three each in the towns of Sirnak and Yuksekova on Friday, Saturday's statement said.
The government has ruled out any return to the negotiating table and has said it will crush the PKK, which is considered a terrorist organization by Turkey and its Western allies.
More than 40,000 people have been killed in the conflict since the PKK took up arms in 1984.
© Copyright Thomson Reuters 2023. All rights reserved.