Russia Says No Tourists For Turkey, Egypt In 2016 Amid Safety Concerns And Frayed Political Relations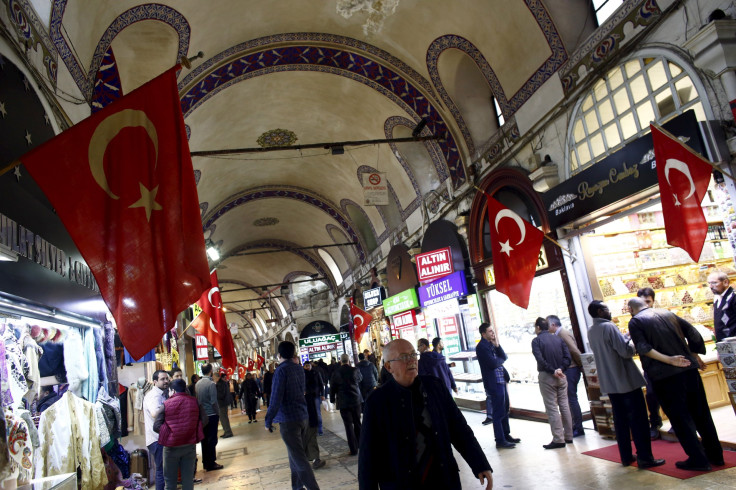 Russian tourists won't be lying on sunny beaches in Turkey or Egypt any time soon. Russia's tourism officials said Thursday the two countries would not be destinations for its citizens for the rest of 2016 following the downing of aircraft last year and concerns over safety.
"Turkey will not be reopened this year for sure, and the latest events in Egypt showed that Egypt will most likely not be reopened either," said Roman Skory, deputy head of Russia's Federal Agency for Tourism, Russian news agency Tass reported Thursday. "By way of example, Britain and a number of European countries do not rush to resume flights to Egypt either. Safety is the key issue, the No. 1 problem."
Russia's relations with both Turkey and Egypt have frayed in the past several months. Turkey shot down a Russian military aircraft that Ankara alleges entered its airspace last November. The Kremlin applied economic sanctions in response on Turkish produce and tourism hitting the $31 billion bilateral trade relationship between the two countries. The Kremlin has also continued to accuse Turkey of aiding and profiting from the Islamic State group, also known as ISIS, by supplying the terrorists with weapons.
Following the downing of a passenger aircraft over the Sinai at the end of October that killed all 224 people on board, Russia suspended its flights to Egypt. The ISIS branch in the region claimed responsibility for downing the aircraft.
Turkey Annual GDP Growth | FindTheData
Both the Turkish and Egyptian economies have been hit by the suspension of flights and lack of tourists from Russia. With its sandy beaches and short flight times, Egypt drew 3 million Russian tourists in 2014. Turkey was the most popular destination for Russian tourists with more than 3.3 million people visiting from January through September last year. Russia's own economic crisis due to western sanctions and low oil prices has prevented its middle class from traveling as much as in previous years.
Suicide bombings in Istanbul and Ankara in recent months have also hurt Turkey's tourism sector. More than 80 people have been killed in four attacks this year, Reuters reported.
"It's a huge negative slash to the local economy and the millions of people working in the tourism sector over here, so everyone is really upset with the situation," Salih Batkin, an Istanbul tour guide, told International Business Times in January.
© Copyright IBTimes 2022. All rights reserved.
FOLLOW MORE IBT NEWS ON THE BELOW CHANNELS