Turkish Embassy In Moscow Ramps Up Security After Downing Of Russian Jet: Report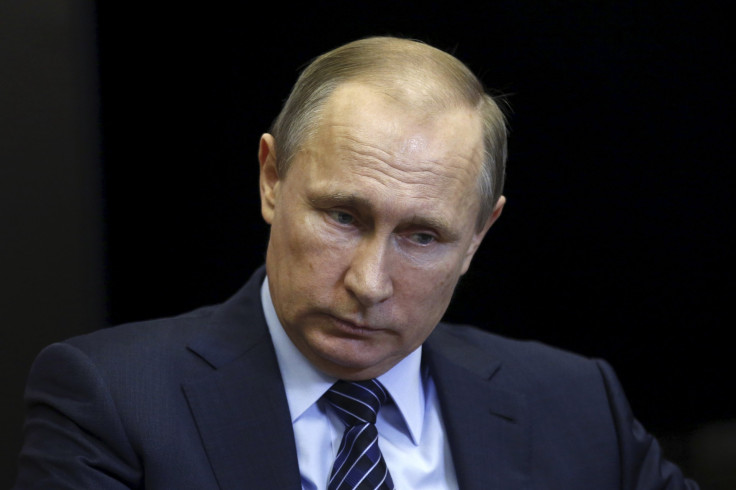 Turkish officials ratcheted up security measures Tuesday at their embassy in Moscow, a diplomat said, according to Russian state news agency Tass. The move comes hours after Turkey shot down a Russian warplane near the Syrian border, saying the aircraft had violated Turkish airspace.
Protesters reportedly appeared in front of Turkey's embassy shortly after the incident to rally against the downing of the plane. "Turkey, are you for or against ISIS?" one protest sign read in Russian, according to Russia Today. Earlier Tuesday, Russian President Vladimir Putin described the incident as a "stab in the back," and accused Turkey of being accomplices to terrorists in the Islamic State group.
More than 10 police officers were on duty outside the Turkish embassy in Moscow, according to news agency Interfax.
Protests have also reportedly cropped up outside the Russian consulate in Istanbul to call for an end to Russian military operations in the Turkmen regions of Syria, where the warplane was shot down. "Killer Russia, get out of Syria," some demonstrators chanted, according to the Associated Press.
Ankara and Moscow issued conflicting reports of the circumstances of the downing of the Russian Su-24 warplane Tuesday. Turkish officials said they gave multiple warnings to the aircraft that went ignored before they shot it down. Putin, however, said the plane stayed within Syrian airspace and never encroached on Turkey's territory. The plane crash landed in Bayirbucak, a town in Syria's northwest near the border with Turkey.
The downing of the Russian jet Tuesday has aggravated already tense relations between Turkey and Russia over their respective roles in the ongoing civil war in Syria. Russia began an airstrike campaign in Syria in September against ISIS targets and rebel forces in an effort to bolster the military position of Syrian President Bashar al-Assad, while Turkey has been backing rebel groups looking to bring down Assad's regime.
© Copyright IBTimes 2023. All rights reserved.