Turkish support allows NATO to take over military command of Libya campaign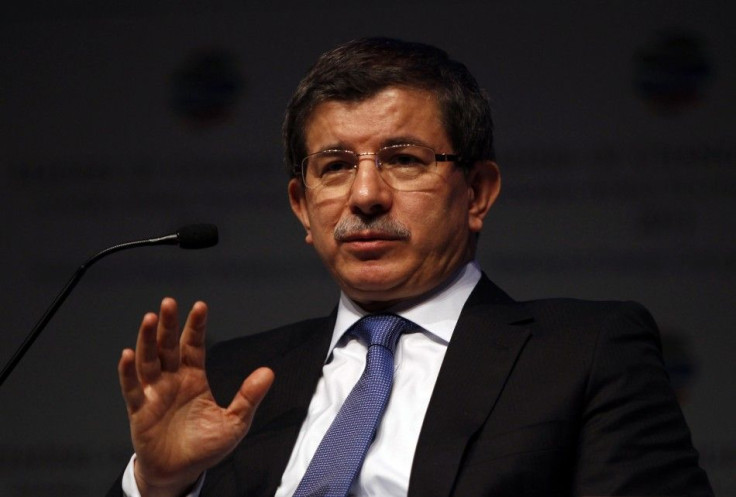 In what appears to be a dramatic change of heart, Turkey has agreed to allow NATO to takeover command of the Western alliance's military campaign in Libya.
Ahmet Davutoglu, Turkey's foreign minister, said the transfer in command will occur in a day or two.
The coalition that was formed following the Paris meeting will abandon the mission and hand it over entirely to a single command system under NATO, Davutoglu was quoted as saying by Turkey's state-run Anatolia news agency.
All of Turkey's concerns, demands on the issue have been met."
Although Turkey has been assisting with the naval blockade of Libya, and also agreed in principle with the imposition of the no fly zone over the country, Ankara earlier expressed reservations about NATO taking over operational command of the theatre.
Turkey, one of 28 members of NATO, also demanded assurances that the operation would be confined to the protection of civilians, the enforcement of an arms embargo and a no-fly zone, and the offer of humanitarian aid.
Davutoglu said a compromise agreement had been reached through a teleconference with his counterparts from the US, France and Britain.
Another diplomat who asked not to be identified told Agence France Presse: "NATO countries are in agreement to launch final planning enabling it to take over the command from the coalition Monday or Tuesday."
The U.S. was especially eager to transfer chief responsibilities of the Libyan operation to NATO as it did not want to be seen as the main aggressor onto an Arab country.
The support of Turkey and Arab countries allied to the west was also seen as crucial to the success of the campaign.
Perhaps surprisingly, Germany also presented some opposition to the plan, after having abstained from the UN Security Council vote on the no-fly zone issue, and reportedly refusing to help enforce the international arms embargo on Libya on Wednesday.
China, Russia and India also abstained from the vote and officially remain opposed to the Libyan mission.
Indeed, China's foreign ministry repeated its call for a ceasefire.
We believe that the objective of enforcing the UN Security Council resolution is to protect humanitarian [objectives] and not to create an even bigger humanitarian disaster, spokesman Jiang Yu said.
© Copyright IBTimes 2023. All rights reserved.