Twitter (TWTR) Earnings Preview Q4 2013: Net Loss Increases Despite Growing Revenue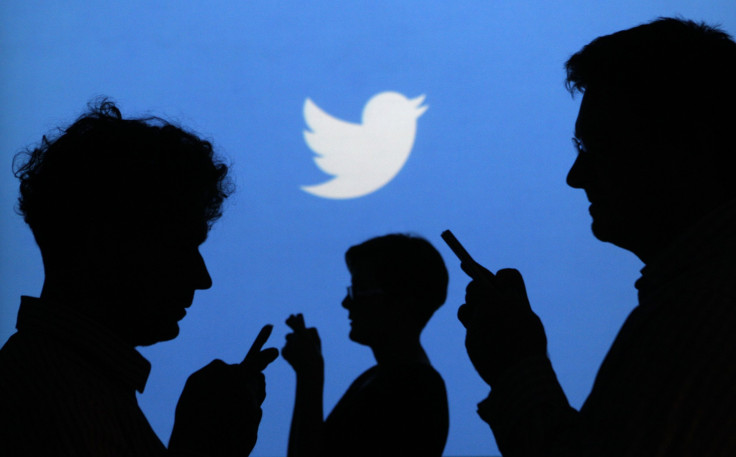 Twitter Inc. (NYSE: TWTR), which is set to issue its first quarterly report as a publicly traded company, will book a big increase in its fourth-quarter loss as the online social microblogging service spent heavily on product innovations since going public. The actual numbers will give curious analysts and hopeful investors their first glance into ad revenue growth and how many people use Twitter.
San Francisco-based Twitter, which will report Wednesday after the markets close, is expected to disclose a loss of $13.02 million, or 40 cents per share, according to an analyst survey by Thomson Reuters. That compares with a $8.7 million loss in the fourth quarter of 2012, according to Twitter's S-1 form filed with the Securities and Exchange Commission. Earnings per share for the fourth quarter of 2012 were not available.
Excluding one-time items, the company is expected to report a loss of 2 cents per share.
Revenue from the October-through-December period is anticipated to be $217.82 million, a 94 percent increase from the $112.25 million reported from the fourth quarter of 2012.
Growing operating expenses were a primary cause behind Twitter's growing net loss despite increased revenues. In the fourth quarter, the company made a number of acquisitions, developed new products, and expanded personnel, accounting for greater losses than in the year-ago period.
"Since the company's [November 2012] IPO, we have seen an accelerating pace of innovation at Twitter in product enhancements to drive user and engagement growth as well as ad product enhancements to drive monetization growth," said Heath P. Terry, analyst with Goldman Sachs, the lead underwriter of the Twitter IPO. "We expect these product improvements to better enable Twitter to grow its advertiser base, capture greater share of existing advertisers, and scale its sales effort, driving upside to both Q4 and longer term estimates."
Heath, who expects fourth-quarter advertising revenue to rise year-over-year by 30 percent, attributed fourth-quarter growth in the user base and ad revenue to 23 "product enhancements" Twitter launched. Further, marketing professionals have seen increased user engagement with advertisements on Twitter, leading to larger budget allocation for Twitter marketing.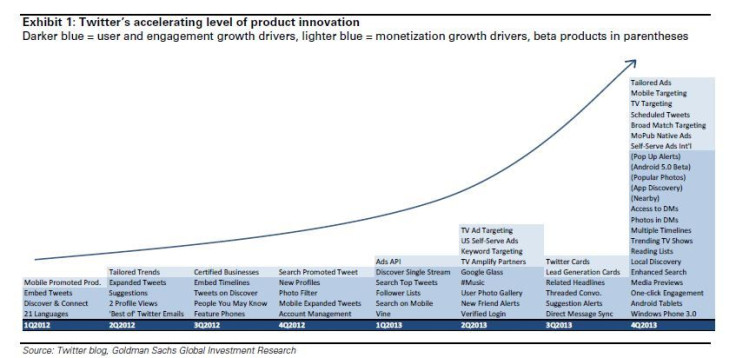 Heath's report added that Twitter's fourth-quarter improvements improved the usability and discoverability of Twitter ads and helped scale marketing campaigns internationally.
The analyst estimates that year-over-year mobile unique visitor growth in October and November accelerated to 27 percent and 35 percent, respectively.
Wall Street analysts remain positive on Twitter, noting that the company is still early in its monetization strategy. The company continues to have success on mobile devices, an area investors keep a close eye on. Mobile Twitter users are expected to have increased more than 20 percent during the fourth quarter, and 76 of Twitter's overall monthly active users now come from mobile devices. Analysts expect that more than half of Twitter's total revenue comes from mobile ads, a milestone Facebook only recently achieved.
To listen to Twitter's fourth-quarter conference call to discuss its first earnings report, click here at 5:00 p.m. EST Wednesday.
© Copyright IBTimes 2023. All rights reserved.
FOLLOW MORE IBT NEWS ON THE BELOW CHANNELS