Typhoon Nesat Slams Into Hainan, China, Moving Toward Vietnam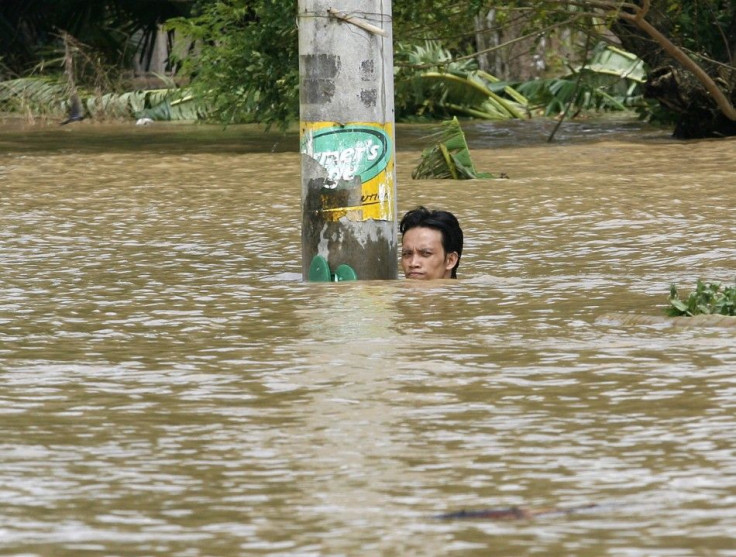 Typhoon Nesat is headed towards the coast Vietnam after having made landfall in Hainan, an island in southern China.
The storm has already caused significant damage in the Philippines –killing at least 39 people and rendering another 45 missing -- and also shut down activity on Hong Kong.
Nesat featured winds of up to 93 miles-per-hour when it hit Wenchang, a city on the northeast coast of Hainan island.
In Hainan, which is directly east of the northern coast of Vietnam and southwest of Hong Kong, about 100,000 residences have been evacuated in anticipation of widespread landslides. Chinese officials have called back boats off the Hainan coast, cancelled air flights and ferry services and also closed schools.
Associated Press reported that Nesat tore down trees and flooded streets across Hainan.
The Hong Kong Stock Exchange closed Thursday due to the storm, as did most schools and businesses. Most ferry and bus services were also suspended.
At Hong Kong's airport, 245 flights were delayed, 20 were canceled and 22 moved to other airports by 3 p.m. (local time)
Local radio reported that two people were injured when a scaffold collapsed onto a taxi.
Interestingly, while the storm also hit Macau, closing schools and many businesses, its famous casinos remained open.
Meanwhile, fishing boats trawling off the Vietnamese coast have been ordered back to shore ahead of the storm's approach.
© Copyright IBTimes 2023. All rights reserved.