UAE Urges Citizens To Avoid Traditional Dress Abroad After Man Mistaken For ISIS Terrorist In Ohio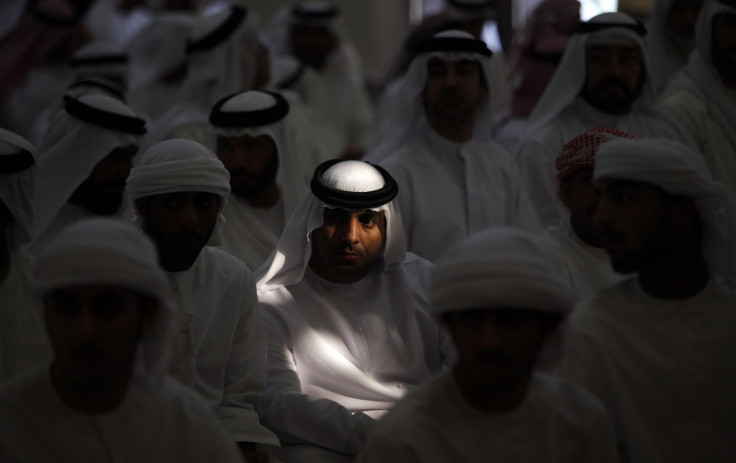 The United Arab Emirates (UAE) nationals have been urged by the country's government not to wear traditional clothing when traveling abroad. The UAE's foreign ministry issued a statement Sunday, advising Emirati people to be careful about what they wear outside the country.
The move came apparently in response to an incident last week when a businessman from Abu Dhabi, dressed in robes and a head scarf, was detained in Avon, Ohio, after a hotel clerk mistook him for a terrorist. The ministry also posted a tweet (in Arabic) on Saturday urging citizens to avoid wearing traditional clothes "to preserve their safety." However, it didn't refer to the Ohio incident.
The official statement advised citizens to respect bans of the full-face veil in several European countries like France, Belgium and the Netherlands, as well as some European cities such as Barcelona in Spain. The note also urged people "to take caution while abroad due to the security developments in some European countries, triggered by the unfolding unrest in the Middle East region, and their fallout, especially the refugee crisis."
The Ohio incident, which apparently triggered the latest travel warning by the UAE, involved a 41-year-old man, identified as Ahmed Al-Menhali, who was detained by five police officers while talking on the phone in Arabic outside a hotel.
According to local media reports, the sister of a hotel clerk informed police that she had seen a man "in full headdress with multiple disposable phones pledging his allegiance to ISIS." Police also reportedly received a call from the hotel clerk's father alleging the same.
"They were brutal with me," Al-Menhali told UAE newspaper the National. "They pressed forcefully on my back. I had several injuries and bled from the forceful nature of their arrest."
Avon's mayor and the police chief have since apologized to Al-Menhali for the incident during a meeting organized by the Council on American Islamic Relations (CAIR), a local advocacy group.
Julia Shearson, executive director of CAIR Cleveland, told the Independent that the police had referred to Al-Menhali's outfits "as an indicator of criminality" in their report.
"Police need diversity training. This is shocking to have happened in Avon, one of the most affluent and suburban neighborhoods outside of Cleveland," The Independent quoted Shearson as saying.
© Copyright IBTimes 2023. All rights reserved.