Uber Leaks: Company Built Ties To Now-Sanctioned Oligarchs To Build Foothold In Russia
In its attempts to gain a foothold in Russia's market, ride-sharing company Uber worked assiduously to court Kremlin power players including several oligarchs who now face sanctions, according to a recent investigation.
On Monday, the International Consortium of Investigative Journalists (ICIJ) released an investigation into Uber's efforts to enter the Russian marketplace based on a trove of leaked company documents known as "The Uber Files." Uber's then-CEO Travis Kalanick had met with Russian power players and appeared at times to be skirting on the edge of breaking U.S. anti-bribery laws.
Uber's efforts to cement ties with Russian elites began in 2014, the year Russia's relations with the West began to deteriorate after Moscow annexed the Crimean Peninsula from Ukraine.
That same year, Uber came under fire from a prominent Russian lawmaker as well as Moscow city officials, who felt Uber's presence would drive down wages and negatively affect competition. At one point, a taxi driver union in the capital penned a letter to then-Prime Minister Dmitriy Medvedev that criticized Uber and accused it of bribery and tax-evasion.
In an effort to "tame the bear" as one leaked memo put it, Uber began to look for allies in Russia.
One early and prominent ally was Herman Gref, the CEO of state-owned Sberbank. In 2015, Uber secured a partnership with Sberbank that gave Sberbank customers loyalty points on Uber rides and entertained the idea of making Sberbank the credit card of choice for riders. It was through Gref that Uber executives were then introduced to Moscow Mayor Sergei Sobyanin, who granted the company a series of concessions that it credited Sberbank with helping win.
Sberbank initially came under sanctions after the Crimea annexation in 2014 but wider sanctions were placed on it after Russia invaded Ukraine in February. Gref was also sanctioned by the U.S. and European Union after the invasion.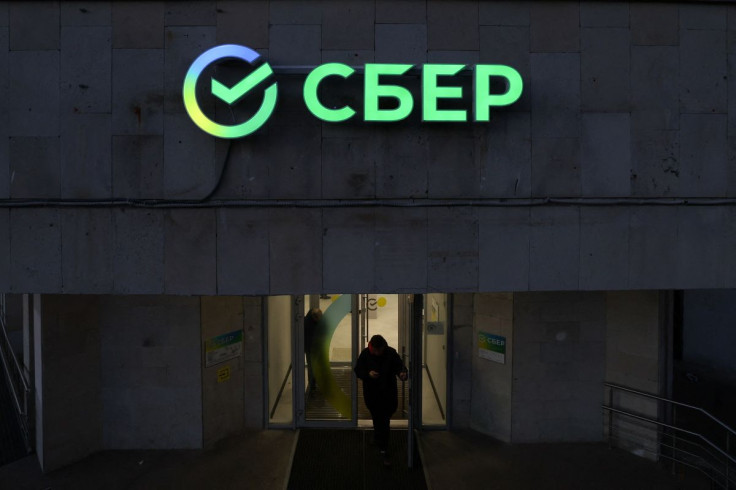 Uber also began actively courting other prominent allies with ties to the Kremlin. Among them were oligarchs Roman Abramovich, Mikhail Fridman, Petr Aven and Alisher Umanov. Like Gref, all of these individuals were sanctioned.
Uber's efforts to cultivate ties to individuals close to President Vladimir Putin's orbit was intentional. In several leaked emails, Uber executives were clear that they were seeking out Russian allies with links to the Kremlin's highest echelons to secure their foothold in the country.
Aiding in these efforts were prominent Westerners. David Plouffe, who served as an advisor to former-President Barack Obama, former Labour Party politician Lord Peter Mandelson and his business partner Benjamin Wegg-Prosser, all aided Uber's efforts to build ties with these individuals.
In a system where individual power and influence often surpass the law, Uber's engagement with Russia's elite at times aroused concerns within its legal team. At one point, Uber's lawyers cautioned that payments to a pro-Kremlin lobbyist risked breaking U.S. anti-bribery laws, a suggestion that waved off by others working on Uber's Russia business.
Under the Foreign Corrupt Practices Act (FCPA), U.S. businesses are banned from bribing foreign governments or business partners.
After Ukraine was invaded, Uber began to reduce its financial ties to Russia. In a statement to the ICIJ, Uber repudiated any past relationships with Putin-connected businessmen or oligarchs in Russia and told the Guardian it does not believe violated any anti-bribery laws.
"Our current leadership disavows any previous relationships with anyone connected to the Putin regime. Current Uber management thinks [Russian President Vladimir] Putin is reprehensible and disavows any previous association with him or those close to him," a company spokeswoman told the ICIJ.
© Copyright IBTimes 2023. All rights reserved.