Uber Looks To Calm Outrage After Surge Pricing During London Attacks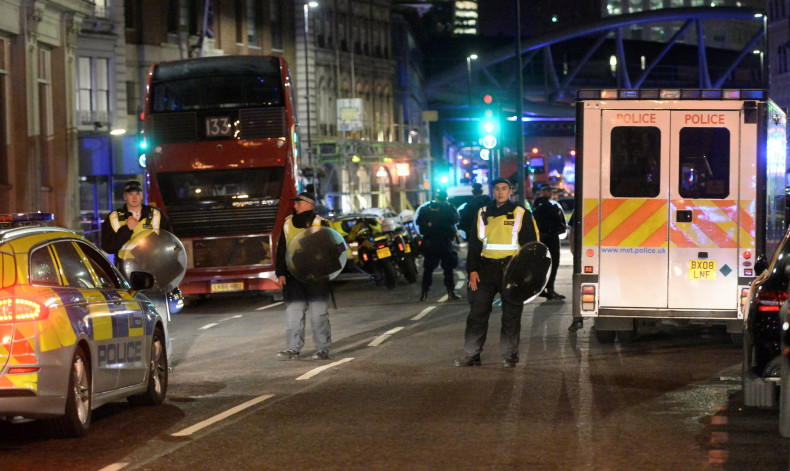 Saturday in London, three terrorists killed seven people and injured forty-eight, running them over with a truck on the London Bridge and in a subsequent stabbing spree. Londoners fleeing the scene with Uber were hit with surge pricing, a surcharge on the ride share app implemented during peak usage.
Reacting negatively to Uber's surge pricing, people pointed out that London taxi drivers rallied to provide free trips to evacuate people to safety. "London black cabs getting people home safe tonight often not charging. Whereas UBER have triggered a surge," one user wrote on social media.
Surge pricing, however, is automatic. According to Uber, the company turned off surge pricing around London Bridge as soon as they began hearing reports of the attack from the BBC. They eventually turned surge pricing off for all of central London around 11:40 p.m. Uber has also committed to refunding all ride fares from the terrorist-affected area in London.
READ: Uber's Surge Pricing Tactic During London Bridge Terror Attack Ignites Social Media Outrage
Uber issued a statement about the incident Monday via their London general manager, Tom Elvidge:
"Our hearts go out to everybody affected by yet another horrific attack on our city. We'd like to thank all the drivers who helped tens of thousands of Londoners get home safely last night. As soon as we heard about the incident we immediately suspended dynamic pricing all around the area of the attacks - and shortly afterwards across the whole of central London - just as we did following the attacks in Manchester and Westminster. We are also ensuring all rides from around the affected area were free of charge. Our team is also working with the Metropolitan Police to help them get any footage from drivers who were in the area at the time."
The move to refund fares worked to assuage the anger of some riders, who took back to social media with gratitude.
"Just because people complain, doesn't mean it's a business problem," Eric Dezenhall, a crisis communications strategist and founder of Washington D.C.-based public relations firm Dezenhall Resources, told International Business Times in a phone interview Monday. "This is more operational than public relations. "
READ: London Bridge Terror Attack: Why Vehicles Are Becoming Common Weapons
Dezenhall said that he thinks the quickest way for Uber to address problems like this in the future is to neutralize surge pricing during an emergency as quickly as possible. The reaction time of Uber turning off surge pricing was a sticking point of many social media complaints.
Uber also announced that it would make a donation to British Red Cross matching the fares taken to and from the One Love Manchester Concert. The concert was a benefit to help the 22 victims killed in May in an ISIS-linked suicide bombing outside of an Ariana Grande Concert in Manchester, England.
© Copyright IBTimes 2022. All rights reserved.