Uber Must Respond To Lawsuit Alleging Discrimination Against Blind Riders: Federal Judge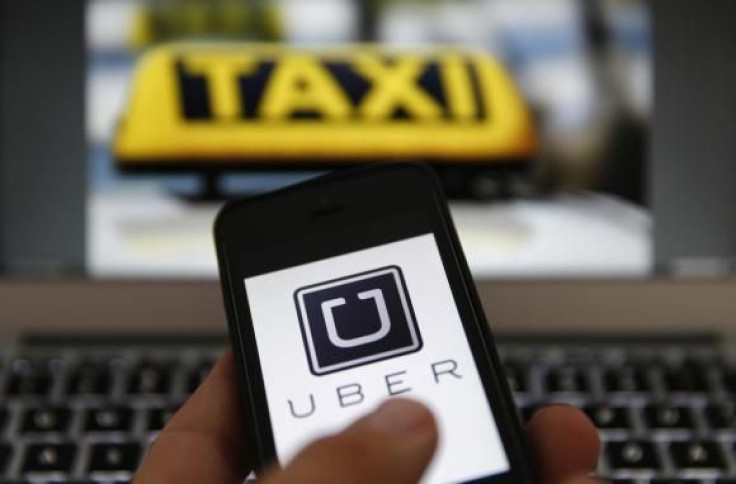 The popular transportation service Uber will face a lawsuit regarding practices advocates say discriminate against the visually impaired after several drivers allegedly refused rides to blind people with service dogs. In one instance, the lawsuit states, two blind passengers with service animals were met with cursing and shouts of "no dogs" from an Uber driver who refused to admit them. Another time, a driver allegedly stashed a blind woman's dog in the trunk then ignored her pleas to pull over once she'd realized what had happened.
The National Federation of the Blind of California, one of the plaintiffs, said it had collected more than 40 cases in which blind riders were refused service because of their service animals. The plaintiffs argue Uber is required by federal law to ensure equal access to riders with service animals.
Uber has emphasized it requires drivers to follow all applicable laws around service animals. "The Uber app is built to expand access to transportation options for all, including users with visual impairments and other disabilities," the company said in a statement to Reuters.
The San Francisco company challenged the lawsuit on grounds the plaintiffs lacked standing and Uber is not a "public accommodation" subject to Americans with Disabilities Act requirements. In his Friday decision, U.S. Magistrate Nathanael Cousins in San Jose refused to dismiss the lawsuit, ruling Uber may indeed be designated a "travel service" under ADA guidelines.
Uber, which operates in more than 270 cities worldwide, has come under criticism for a number of issues, ranging from its legal obligations to drivers to its compliance with safety measures. The privately held company is valued at more than $40 billion.
Uber has two weeks to answer the complaint.
© Copyright IBTimes 2023. All rights reserved.