Uber 'Targets Intoxicated Female Riders' But Misleads On Safety, Sexual Assault Lawsuit Claims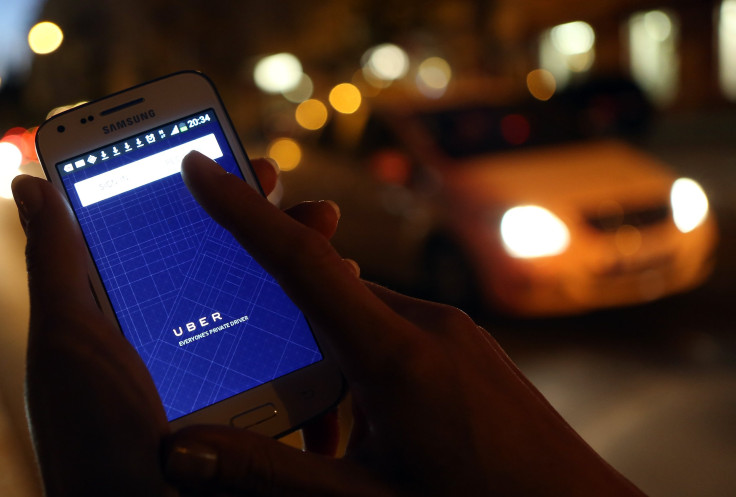 Uber commonly pitches itself as a safe transportation option for hip young socialites, even those who have had one too many drinks. But a lawsuit filed Thursday on behalf of two women who say they were sexually assaulted by their Uber drivers claims the popular car-hailing app has been grossly misleading riders about the risks of getting into an Uber vehicle after a night on the town.
The lawsuit, filed in U.S. District Court in Northern California, contends that Uber Technologies' disarming promotional rhetoric deceived two women -- one from Boston and the other from Charleston, South Carolina -- who believed the representations and promises about safety and security, but were "viciously attacked" by Uber drivers who got hired after substandard background checks.
Marketing materials for Uber are flush with images of smiling female passengers and taglines touting the "safest rides on the road." The company has also promoted itself as a safe alternative for riders who have been drinking, and in June it partnered with the advocacy group Mothers Against Drunk Driving for an awareness campaign aimed at reducing alcohol-related vehicular fatalities. Uber has also teamed up with events such as the Music City Food + Wine Festival in Nashville, Tennessee, where it urged attendees to "drink up, Uber on."
But lawyers for the two women, identified in the legal complaint as Jane Doe 1 and Jane Doe 2, say Uber has been "targeting intoxicated female riders" while not being forthcoming about safety risks.
"[W]hat Uber does not share with riders is that making the choice to hail a ride after drinking also puts them in peril from the Uber drivers themselves," the lawsuit states. "By marketing heavily toward young women who have been drinking while claiming that rider safety is its No. 1 priority, Uber is putting these women at risk."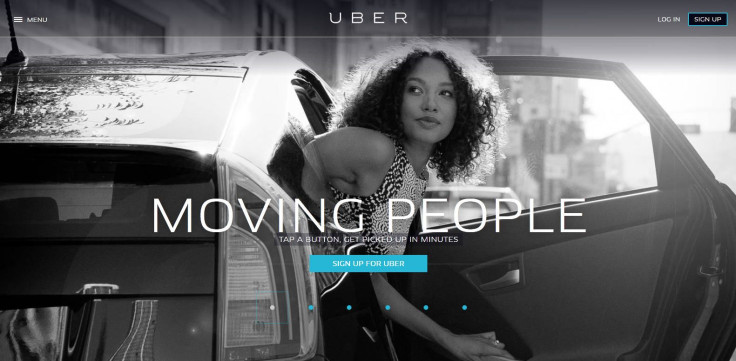 The 52-page legal complaint details the two women's alleged experiences at length. In Boston, Jane Doe 1 said her driver, who was 6-foot-3 and over 200 pounds, locked her door, pinned her down and groped her repeatedly before she was able to manipulate the lock and escape. In South Carolina, Jane Doe 2 said an Uber driver stole her phone, locked her door, drove her to a remote parking lot and raped her.
Reached for comment, an Uber spokeswoman said both drivers have been permanently removed from the platform and that Uber worked with law enforcement in Massachusetts and South Carolina to share information and aid in their respective investigations. (At least one of the drivers was arrested, but the status of the two cases is not clear.) "Our thoughts remain with the victims of these two terrible incidents," she said.
Citing the pending litigation, Uber declined to comment further on its ads and marketing materials, or whether its safety pledges are factually substantiated. Lawyers for the two women are accusing Uber of fraud, saying it willfully misleads riders about safety but, in fact, does not hold its drivers up to the same eligibility standards and background checks as its counterparts in the regulated taxi industry. That argument has been hotly debated in cities around the world where the rapidly growing Uber continues to face resistance and hostility from taxi interests that accuse it of skirting decades' worth of regulation.
Safety Or Spin?
Uber toughened its background checks earlier this year after a number of high-profile incidents of alleged sexual assault at the hands of Uber drivers were reported in the press. At least four of those incidents took place in Boston, the Boston Globe reported last year.
But the debate over whether Uber rides are any more or less safe than traditional taxis is not likely to end anytime soon. Many major cities, including Boston, do not keep comprehensive statistics on sexual assaults at the hands of taxi drivers, as the Atlantic reported in March. That leaves much of the evidence anecdotal.
Some research, however, does indicate that Uber's entrance into a marketplace can result in fewer alcohol-related vehicular fatalities. A study released last month by Temple University showed that such fatalities fell 3.6 percent to 5.6 percent in California after the introduction of Uber's low-cost option, Uber X.
Thursday's lawsuit isn't the first time Uber's marketing has been called out in a legal case. In January, an Uber customer from Orange County, California, sued the company for false advertising, saying its business model -- putting members of the public in strangers' personal cars -- is "inherently dangerous."
In addition to fraud, lawyers for Jane Does 1 and 2 are accusing Uber of negligence, battery, assault, false imprisonment, intentional infliction of emotional distress and negligent infliction of emotional distress. The plaintiffs are seeking damages to be determined at trial.
Christopher Zara covers media and culture. News tips? Email me. Follow me on Twitter @christopherzara.
© Copyright IBTimes 2023. All rights reserved.