UFC 232 Moved To California, Cormier Slams Jones After USADA Clearance
Ultimate Fighting Championship (UFC) light heavyweight fighter Jon Jones was on Sunday cleared of any wrongdoing by the USADA as part of a drug test conducted earlier this month. The United States Anti-Doping agency submitted their findings Sunday, clearing the fighter of ingesting performance enhancing substances.
The USADA concluded there was an extremely low level of the DHCMT long-term metabolite in Jones' sample from Dec. 9 and that its presence was from when he tested positive in July 2017 when he received a 15-month sanction. They admitted this did not amount to proof that he had ingested again and hence was not in violation of the UFC Anti-Doping Policy.
"Upon careful consideration of the very low concentration of the DHCMT long-term metabolite in Mr. Jones' Sample from December 9, 2018, and taking into account the human pharmacokinetic characteristics of this particular long-term anabolic steroid metabolite based on data to which USADA has access and in consultation with scientific experts, some of whose opinions are enclosed, USADA concluded, consistent with prior residual amounts detected in Mr. Jones' samples, that the presence of DHMCT long-term metabolite in Mr. Jones' Sample #1618215 is consistent with residual amounts from exposure prior to July 28, 2017," senior director Jeff Cook of USADA wrote, as quoted on Yahoo Sports.
"Stated differently, the presence of the metabolite is not consistent with re-administration of a prohibited substance, and this very low level would not result in any performance enhancement in relation to Mr. Jones' upcoming bout."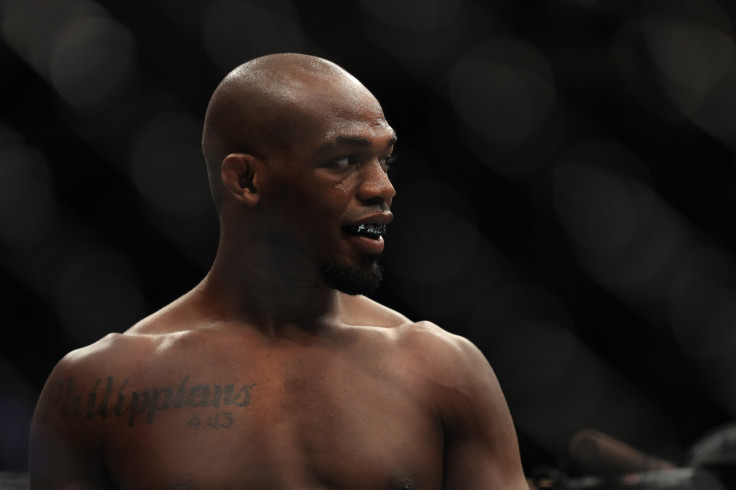 Despite the clearance from the USADA, however, the Nevada State Athletic Commission would not license Jones' fight with Alexander Gustafsson at UFC 232 on Dec. 29 after they determined the fighter would have to appear in front of a commission in January.
UFC president Dana White was keen for the fight for the vacant light heavyweight title to go ahead and moved the entire UFC 232 event, which was supposed to take place at the T-Mobile Arena in Las Vegas, to Inglewood in California.
The California State Athletic Commission (CSAC) has already granted Jones a license to fight in the state and executive Andy Foster was certain the two-time light heavyweight champion was a "clean athlete" after his drug tests in California this week came back negative.
"He's a clean athlete," Foster said, as quoted on MMA Fighting. "We've got a statement from three different scientists, from the [WADA-accredited] lab director [at SMRTL in Salt Lake City] saying there's no evidence of any new ingestion. This isn't a new thing. This is what he's been punished for already. He's already served his time on this."
Jones' clearance by the USADA and the UFC's decision to go ahead with the fight in California did not go down well with the former light heavyweight champion's long-time foe Daniel Cormier. The 39-year-old took to Instagram to criticize all the concerned parties in the events that transpired Sunday.
Jones was not one to sit back and take the jibe and he hit back by calling out Cormier for a fight, to which the latter responded by calling the 31-year-old a "steroid abusing junkie!" It was unlikely to be the last time the duo squared up and if Jones reclaims the title Saturday, there could be a rematch in the future.
© Copyright IBTimes 2023. All rights reserved.
FOLLOW MORE IBT NEWS ON THE BELOW CHANNELS