UFC: 3 Former Champs Will Make UFC Return
Three Former UFC champs are making their way back inside the octagon. BJ Penn, TJ Dillashaw and superstar Conor McGregor are reportedly making a comeback in the UFC.
Penn, who is a former two-division champ, has decided not to hang up the gloves yet despite not having been able to secure a win since 2010. UFC president Dana White confirmed Penn's return in a recent interview with TSN's Aaron Bronsteter.
According to White, the Hawaiian legend will make his return to the cage later this year against lightweight veteran Nik Lentz. Both Penn and Lentz had reportedly verbally agreed to the fight, but date and location are yet to be announced.
McGregor, who is another former two-division king, is expected to make an earlier than anticipated return inside the octagon. In a recent talk with Rich Eisen this week, White revealed that McGregor could make a comeback early next year, Men's Health reported.
"I think McGregor is gonna come back at the beginning of next year," White said.
And while MMA fans are buzzing about who McGregor should fight next, White hinted that his next opponent could be determined after the Khabib Nurmagomedov vs. Dustin Poirier title fight in September.
"So, realistically, all these guys are looking at September to see what happens with Khabib and Poirier. After that fight plays out, I think there's gonna be a lot of movement going on," White added.
Meanwhile, former UFC bantamweight champ Dillashaw has promised to make a grand return on his social media accounts. The bantamweight star said that he took advantage of the suspension period by having his shoulders surgically repaired.
"My time off has allowed me to focus on my health and get both my shoulders surgically repaired within 13 weeks of each other for good hopefully," Dillashaw wrote on Instagram.
Dillashaw then added that he is eager to get back to training. "I can't wait to get back to training and test out my repaired shoulders, but first the rehab process begins," Dillashaw added.
The former champ was handed a two-year ban for his use of EPO following his loss to Henry Cejudo in January. He has received multiple criticism from MMA fans since the incident but managed to stay motivated despite all the bashes.
On his Twitter account, Dillashaw has made a "promise" that he will be stronger than ever on his return.
"It is a promise that I will be better than ever when I make my return. Thank you for sticking with me," Dillashaw said.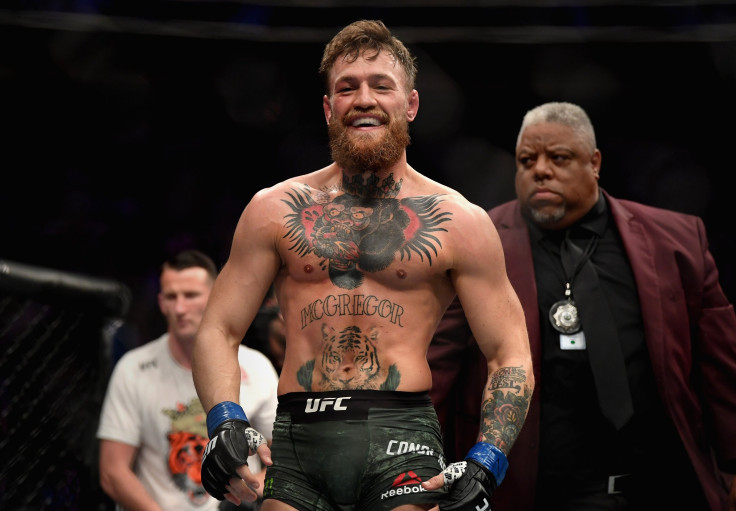 © Copyright IBTimes 2023. All rights reserved.