UFC: Dana White Changes Opinion On Nate Diaz, Hints At Next Opponent
Ultimate Fighting Championship (UFC) president Dana White has changed his mind about Nate Diaz after the fighter's unanimous decision victory over Anthony Pettis at UFC 241 in Anaheim, California, on Saturday. The 31-year-old California native was previously considered "not a needle mover" by the UFC president.
Diaz returned to the octagon after a three-year layoff and scored an impressive victory over Pettis. White was full of praise for the returning fighter especially taking into consideration his long layoff from active competition.
"[Anthony Pettis is] an unbelievable ex-champion who has looked ridiculous in his last couple of fights. And you have to talk about the layoff…you have to talk about that this kid hasn't fought in three years," White said at the post-fight press conference, as quoted on MMA Fighting.
"[Diaz] looked a little rough in the first round, like he gassed out at the end of the first round too and then he completely changed his game plan and started to fight his fight. Once he got there he basically did what he wanted against one of the top-ten guys in the world after a three-year layoff…pretty damn impressive."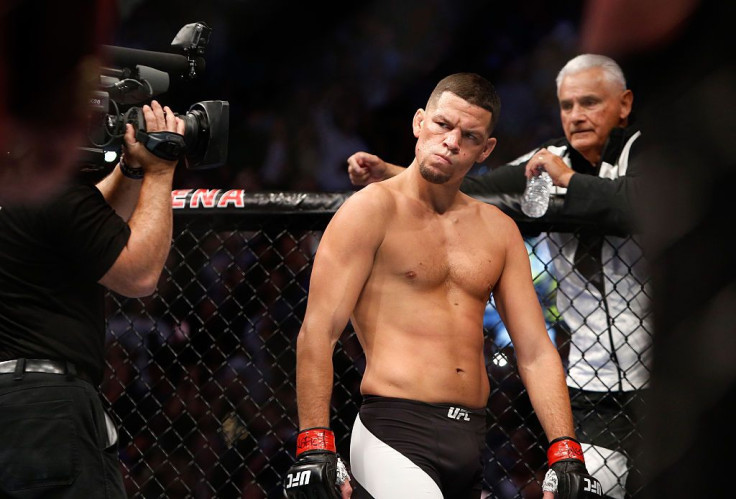 Diaz, who was previously not considered on par with the likes of Conor McGregor and other top stars in the UFC in terms of popularity, has changed the president's mind with his showing at UFC 241. White acknowledged that he is now a "needle mover".
"Yeah…it's pretty tough to deny," White replied when asked if Diaz had similar mainstream appeal to the likes of Conor McGregor and Ronda Rousey. "He's a needle-mover now."
Meanwhile, White also admitted that there is a possibility Diaz could face Jorge Masvidal in the future after the former called out his fellow 34-year-old for a fight that will decide who is the "baddest m----------- in the game". The UFC president made it clear that he would not oppose if Masvidal chose to accept Diaz's challenge but also believes the Miami-born fighter wants a welterweight title shot in the near future.
"Who wouldn't wanna see that fight, I think everybody would," UFC president White said. "I know Masvidal believes he should get the next [welterweight title] shot after the Kamaru Usman-Colby Covington fight. We'll see. If he wanted to take that fight [Diaz] it'd be fun and I wouldn't be opposed to it."
© Copyright IBTimes 2023. All rights reserved.