UFC Nebraska: James Vick To Replace Al Iaquinta, Will Fight Justin Gaethje
James Vick will be stepping in for Al Iaquinta to take on Justin Gaethje in a UFC Fight Night event headliner in Lincoln, Nebraska, on August 25.
Gaethje (18-2) and Iaquinta (13-4-1) were originally set to face each other in what was expected to be one of the most exciting match-ups in the lightweight division between two heavy-hitting brawlers.
However, one day before tickets went on sale, Iaquinta withdrew from the bout due to undisclosed reasons Wednesday. It did not take long for Gaethje to get a replacement opponent as Vick (13-1) put his name in the hat and was soon rewarded as the UFC confirmed he would be the replacement later that night.
It's the ideal scenario for Vick as he was already in camp preparing to take on fellow top 15 contender Paul Felder next month but will now fight over two months later, having ample time to prepare for Gaethje's violent but entertaining style.
The No. 11-ranked Texas native will also get his highest-ranked opponent yet with Gaethje currently sitting at No. 7 in the UFC rankings — something Vick has wanted for a while as he currently holds a four-fight win streak with just one loss in his nine UFC fights.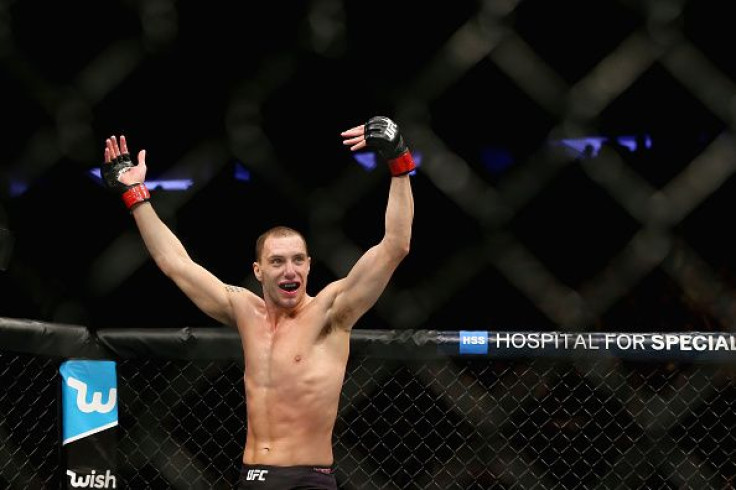 Vick most recently defeated Francisco Trinaldo via unanimous decision in February but found it hard before then to land a ranked opponent, claiming he was one of the most feared contenders in the division.
"This is ridiculous," Vick said last November a few days following his win over Joseph Duffy at UFC 217. "These guys know exactly who the f--k I am. I feel like a douchebag just saying my record over and over again, 'oh, I'm 8-1, I'm 8-1,' but how many of these guys are 8-1? I literally have a better record than 90 percent of the UFC, so they know exactly who the f--k I am and they're acting like they don't."
Meanwhile, Gaethje and Iaquinta took part in some verbal sparring before the replacement main event was announced, as the latter may have hinted he was not happy with the purse he was receiving for the event.
However, the New York native also claimed he was not the one who backed out.
One fighter who will not be benefiting, however, is Felder. This will mark the second fight in a row that the 34-year-old's opponents have stepped in to take another fight.
After three impressive knockout wins, "The Irish Dragon" was supposed to face Iaquinta at UFC 223 in April. However, with both Tony Ferguson and Max Holloway unable to take on Khabib Nurmagomedov for the vacant lightweight title, Iaquinta stepped up to face the Russian on short notice instead.
With all the other lightweights ahead of him in the rankings not available, Felder may have to fight someone ranked below him and the No. 15-ranked Trinaldo, ranked one spot below, might serve as the ideal next opponent.
© Copyright IBTimes 2023. All rights reserved.