UFC Star Figures In Restaurant Scuffle, Accused Of Punching An Elderly Man
KEY POINTS
UFC's Mike Perry figured in a scuffle at a Texas restaurant on Tuesday night
Perry was accused of injuring an elderly man and several others during the incident
Besides the alleged battery, Perry could also face a theft charge from the restaurant
UFC star Mike Perry is currently in hot water after figuring in a scuffle Tuesday night. The welterweight fighter was summoned for questioning by the authorities after he was accused of injuring several people, including an elderly man, during a melee inside Table 82 restaurant in Lubbock, Texas where he was said to be dining in with his girlfriend.
Based on a report from TMZ Sports, Perry's meltdown was triggered when he got into a physical altercation with someone at his table. It was then narrated that a restaurant staff approached the 28-year-old and asked him to leave the place. Perry, however, refused to follow the order and instead punched the said employee in the eye.
TMZ also obtained a video of the incident. In the said clip, Perry was heard dropping some racist remarks while being escorted out of the place. And just when the witnesses thought the tension was about to subside, another brawl broke out.
As he was getting mobbed, Perry continued to unleash his vicious punches, in the process injuring the said elderly man, who was reportedly rushed to the hospital after going down unconscious due to the incident. The detailed account claims the man "had smacked his head against the concrete after he was punched."
The victim also stated that he suffered memory problems because of the injury. He even claimed that he didn't remember absorbing the punch or the aftermath.
"As Perry and his GF left the dining area and walked outside, several men followed him out ... and things again escalated. One of the older men got too close to Perry and Mike swung -- connecting with a haymaker from his right hand. The older man went down -- and we're told he was later transported to a hospital with injuries," the report from TMZ wrote.
In his defense, Perry insisted that he was just reacting to the physical contact he claimed was initiated by the people who went after him. In his own words, the MMA fighter stressed that the people were "putting hands on me as I was trying to leave the building."
Besides the violent act, the report added that Perry could face a charge for theft after he allegedly left the restaurant without paying his bill.
TMZ pointed out that Perry was not arrested for alleged battery but Table 82 restaurant, albeit refusing to provide comment, hinted on an ongoing criminal investigation on the incident.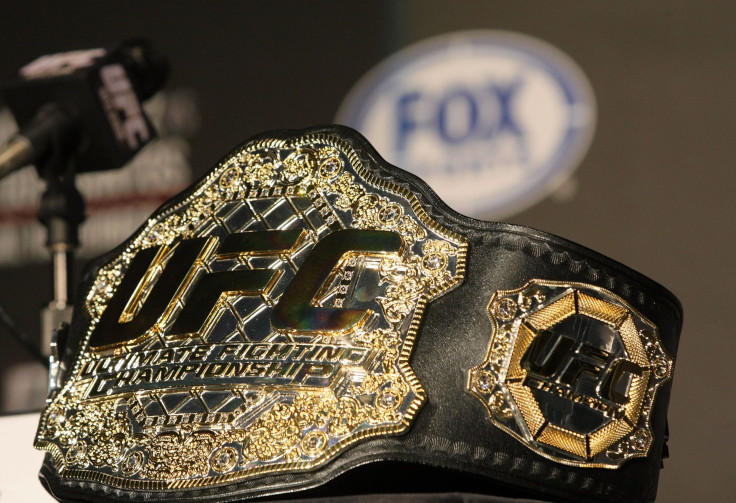 © Copyright IBTimes 2023. All rights reserved.