UFC Worth $7 Billion Following ESPN TV Deal, Dana White Claims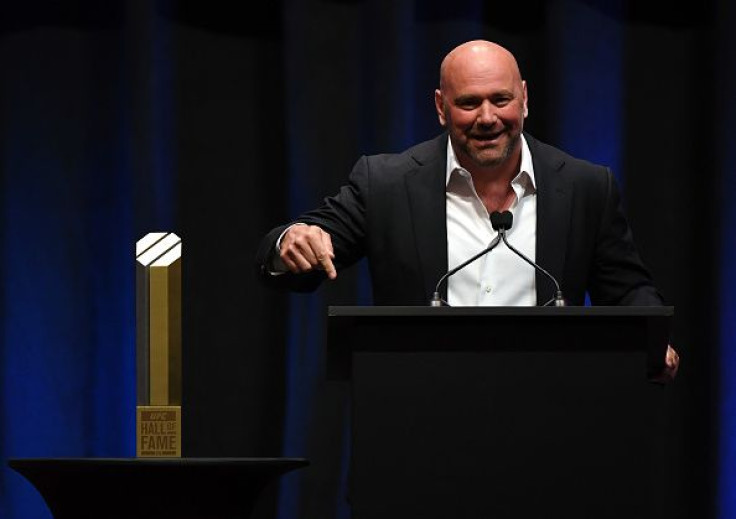 According to its president Dana White, the UFC is now worth $7 billion following the ESPN TV deal — nearly double the value it was sold for in 2016.
The UFC was sold by the Fertitta brothers in August 2016 to the WME-IMG group for $4 billion in a deal that signaled huge future growth for America's number one mixed martial arts promotion.
The year was later capped off spectacularly with cash-cows Conor McGregor and Ronda Rousey headlining huge cards that drew over 1 million pay-per-view buys. However, 2017 was a disappointing year, to say the least.
With Rousey unofficially retiring and McGregor venturing into the boxing world, the biggest pay-per-view events were UFC 214 and UFC 217, both of which recorded 860,000 and 875,000 buys respectively. No other pay-per-view that year crossed the 500,000 mark. 2016 in comparison, had five events crossing the million mark while ratings for televised events were also declining in 2017.
White however, hit back at his critics earlier this year, claiming it was the best financial year for the company, with the success of the Floyd Mayweather vs. McGregor boxing match from August playing a big part.
The UFC partnered with ESPN in May over a streaming deal worth $1.5 billion over a period of five years, which puts the UFC's valuation at $7 billion, according to White. The deal will go into effect in January.
"When you think about it we haven't even scratched the surface yet of how big this thing can be," White said in a recent interview. "We just did a TV deal with ESPN for $1.5 billion for five years. Now the company is worth $7 billion."
Whether White's claim is true, things are looking good for the Las Vegas-based promotion currently. McGregor is scheduled to return to action in October while the likes of Georges St-Pierre, Jon Jones and Brock Lesnar could all be competing again next year.
Despite poor TV ratings, gate and attendance numbers are still strong even for cards which do not feature pay-per-view draws, and White plans on using the exposure from the ESPN deal to make the company even bigger.
"Obviously this ESPN deal is going to be massive for us, expose us to millions of people just here in the U.S. that haven't been exposed to the UFC," White explained. "We're going to continue to go into markets we haven't been, we're going to continue to find the best talent in the world."
"I love to find up-and-coming talent. I love to find the next guy or girl. Continue to build the sport. That's it. That's my focus. It's not rocket science, it's nothing crazy. Just continue to do what we do and get bigger and bigger," he said.
Of course, this also brings up the issue of fighter pay. Many have complained in the past that with the 2016 sale, fighters should be earning more, and if the UFC really is worth $7 billion now, one can expect the debate to re-open once again.
© Copyright IBTimes 2023. All rights reserved.