UFO Spotted In East Coast? SpaceX Rocket Launch Dazzles At Night [Watch]
KEY POINTS
SpaceX launched another Starlink mission Sunday morning
The liftoff left behind a trail that could be seen from all over the East Coast
This comes just days after SpaceX also launched another 60 Starlink satellites into orbit on Thursday
SpaceX launched another rocket Sunday morning, and the stunning trail it left behind had some mistaking it for a comet or a UFO.
A veteran SpaceX Falcon 9 rocket launched the latest batch of 60 Starlink satellites into orbit Sunday at 6:01 a.m. EDT. The rocket blasted off from Pad 39A at NASA's Kennedy Space Center in Florida, and residents all over the East Coast were able to witness the big event.
Photos and videos of the rocket's launch as it was seen from Maryland and Virginia have been shared online, showing the stunning sight it created as it zoomed across the early morning sky.
The cause for the rocket's long, glowing trail is actually the curvature of the Earth, local news outlet WSLS noted. Although the sun hadn't risen yet by the time of the liftoff, it had already begun to do so offshore. The sun's light then provided an extra glow to the rocket and its vapor trail.
A timelapse of the jaw-dropping event as it was seen from Maryland was also posted online. The video features an incredible display of the cosmic trail left behind by the rocket, making it seem like something out of a sci-fi movie.
"Timelapse of the absolutely incredible twilight phenomenon from this morning's Space X launch as seen from Maryland. Got some DSLR pics too!" a Twitter user captioned the clip.
The Falcon 9 rocket that sent the satellites into orbit Sunday was the first in SpaceX's fleet to launch and land a record nine times, Space.com noted. It returned to Earth successfully nine minutes after launch, landing on SpaceX's "Of Course I Still Love You" drone ship that was stationed out in the Atlantic Ocean.
Just days prior, another Falcon 9 rocket blasted off from the Space Launch Complex 40 at Cape Canaveral Space Force Station in Florida on Thursday, also carrying 60 Starlink satellites. This means Elon Musk's company is nearing completion of its initial constellation of 1,440 satellites.
SpaceX's Starlink mission, which first started in 2015, aims to provide high-speed, low latency broadband internet around the globe -- including in areas where coverage is particularly difficult.
"Starlink is ideally suited for areas of the globe where connectivity has typically been a challenge," says the Starlink website. "Unbounded by traditional ground infrastructure, Starlink can deliver high-speed broadband internet to locations where access has been unreliable or completely unavailable."
SpaceX originally planned to launch a total of 12,000 satellites for its Starlink project, but the expected number of satellites by the end of the project is now 42,000.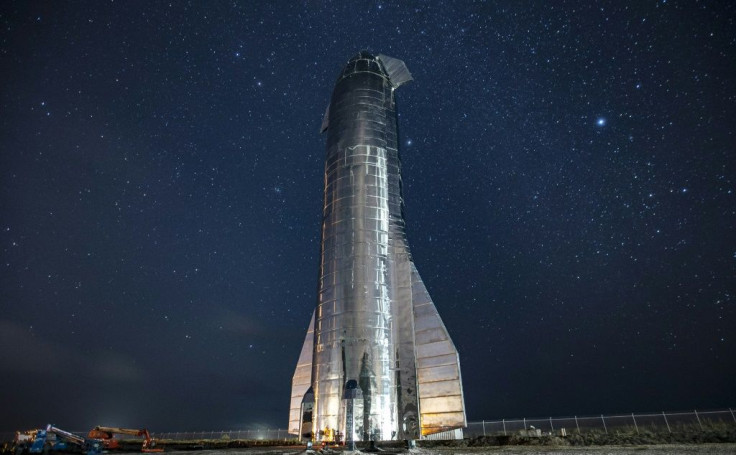 © Copyright IBTimes 2022. All rights reserved.
FOLLOW MORE IBT NEWS ON THE BELOW CHANNELS