'UFO' Spotted By Thousands On The East Coast; Strange Light Is Just Falcon 9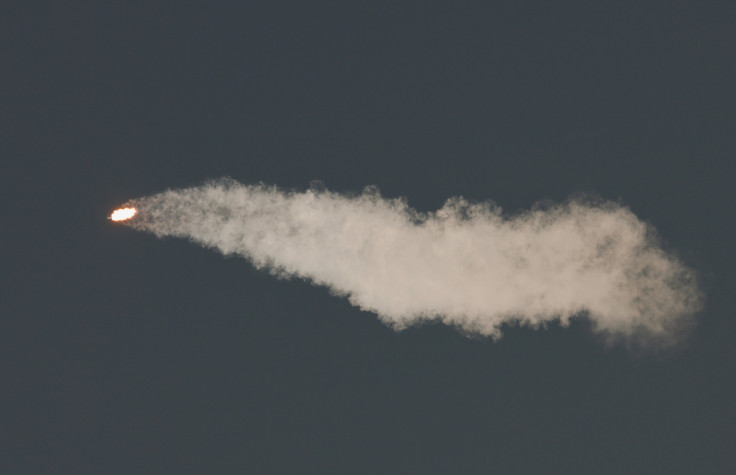 KEY POINTS
Thousands on the East Coast spotted an object in the sky Saturday night
The object was a Falcon 9 rocket from SpaceX that launched from Florida
It deployed 52 satellites for the company's Starlink internet service
What some believed to be an unidentified flying object (UFO) that soared through the East Coast over the weekend turned out to be a rocket from Elon Musk's SpaceX.
Dozens of people from Virginia claimed to see a strange sight Saturday night, confusing many from Richmond to Henrico, NBC 12 reported.
Thousands spotted the object across the East Coast, with some believing it to be either a comet, meteor or even a UFO, the outlet added.
But the object was revealed to be one of SpaceX's reusable Falcon 9 rockets, which launched from the Cape Canaveral Space Force Station in Florida just after 7:30 p.m. Saturday.
The rocket's upper stage reportedly deployed 52 satellites for the company's Starlink internet service.
Starlink, which claims to be the "world's most advanced broadband satellite internet," uses a constellation of thousands of satellites positioned in earth's low orbit to deliver high-speed internet to locations where it may not be readily available.
The service's satellites have been repeatedly mistaken for UFOs in the past.
In one instance from last week, a group of Starlink-55 satellites spotted in Texas' sky was misidentified as extraterrestrial in nature.
The formation was visible for many across the North Texas metroplex area at around 9 p.m. on Aug. 19, leading some to believe that they witnessed a UFO, according to Fox 4.
SpaceX was scheduled to launch another Falcon 9 rocket from the Cape Canaveral Space Force Station Monday. But it got postponed due to ripple effects caused by Starlink satellite delays, according to Spaceflight Now, a website that tracks rocket launches.
The next expected launch from SpaceX will happen on Oct. 3, and it will involve a Falcon 9 rocket and one of the company's manned Dragon spacecraft.
The Dragon will transport NASA astronauts Nicole Mann, Josh Cassada, Japanese astronaut Koichi Wakata and Russian cosmonaut Anna Kikina to the International Space Station, where they will stay for six months.
While the Dragon is expected to splash down at sea upon returning to earth, the Falcon 9 rocket's first stage booster will land on a drone ship in the Atlantic Ocean.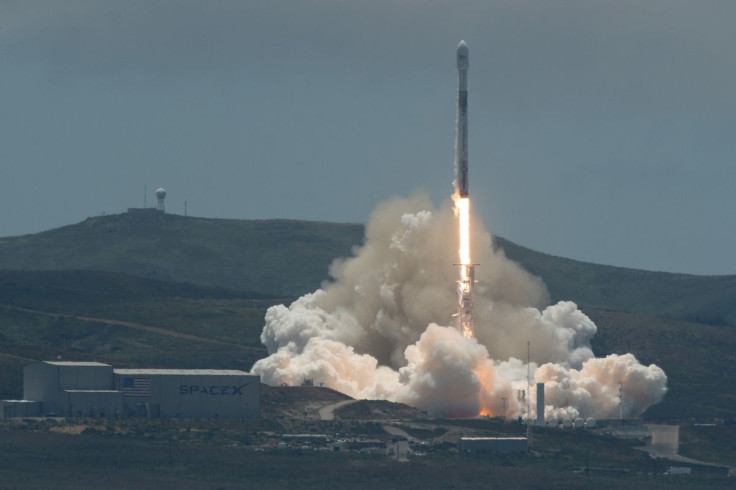 © Copyright IBTimes 2023. All rights reserved.