UFO Spotted In Utah? Residents Report Light Hovering In Sky Then Disappearing
KEY POINTS
A UFO was spotted across the sky above Utah Tuesday
It appeared to be two balloons that were attached together
The object looked similar to a balloon operated by a company based in Utah's southern neighbor, Arizona
A glowing light that was spotted over northern Utah earlier this week sparked alien invasion speculations, according to reports, but the object may have been just a balloon.
People began sharing photos and videos of the light hovering in the western sky just before sunset Tuesday, Fox 13 reported.
The object appeared to be two cylindrical balloons that were attached to each other, footage taken with a telescope and uploaded by a Twitter user showed.
"We stayed outside 'til it left, it disappeared into the sky looking like a faraway star. So weird," a witness was quoted as saying by Fox 13.
Some reportedly asked if the light was an unidentified flying object (UFO), while others wondered if an alien invasion had begun.
Weather balloons have been called UFOs in the past, but the Salt Lake City office of the National Weather Service confirmed via Twitter that the object was not one of their balloons.
Katie McKellar, a journalist for local newspaper Deseret News, later suggested that the object may have been a Stratollite balloon.
These balloons, operated by near space exploration and technology company World View, are unmanned, remotely controlled flight vehicles that can reach the stratosphere, according to the National Oceanic and Atmospheric Administration.
World View is based in Arizona, Utah's southern neighbor.
The company's Gryphon 25 Stratollite, which looked like the object that was featured in the Twitter video, was spotted above Cave Creek, Arizona, Saturday.
Gryphon 25, which has the callsign N137WV, was located south of Nevada's Jarbidge Wilderness Area as of writing, according to the ADS-B Exchange, a public flight database.
If the light over Utah really was a World View Stratollite, the Tuesday incident would not be the first time the company's balloons were labeled as UFOs.
A UFO that was spotted floating through the skies of Southwest Florida in early May turned out to be a Stratollite.
"The balloon spotted over the last couple of days in Florida is one of our World View stratospheric balloons doing some routine testing. The flight is a continuation of our Stratollite program," World View said in a statement following the sightings.
The balloon floated at around 65,000 feet in the stratosphere from Tucson, Arizona, to Southwest Florida.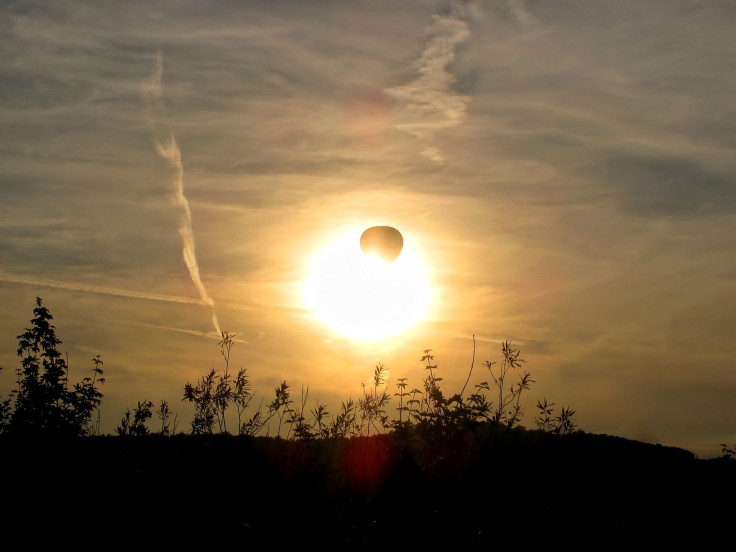 © Copyright IBTimes 2023. All rights reserved.