Uganda Elections 2016: Opposition Leader Kizza Besigye Detained Again After Disobeying House Arrest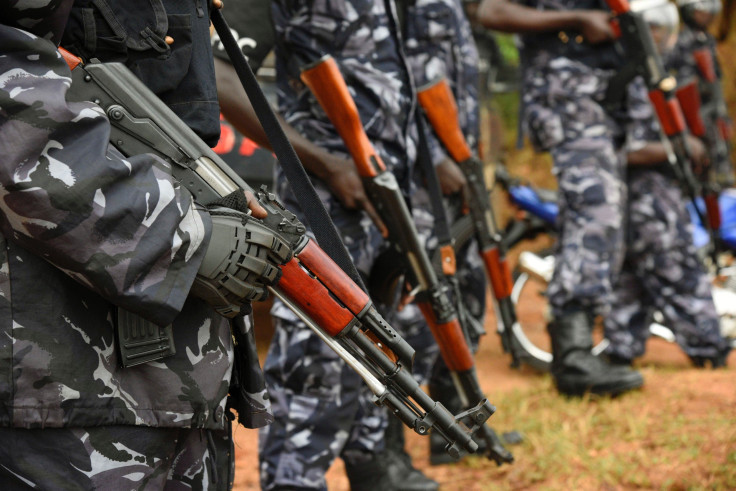 Uganda's main opposition leader, Kizza Besigye, was detained by police yet again Tuesday after he disobeyed a house arrest order and tried, with his supporters, to publicly protest the results of last week's presidential election. Police seized the Forum for Democratic Change party leader outside his home in Kasangati, a suburb of the capital Kampala, and sped off in a van, his supporters told Al Jazeera.
Authorities later confirmed with the news agency that Besigye, 59, was being held at a police station under "preventative arrest" and would continue to be held until he stopped trying to take to the streets. Uganda's electoral commission announced incumbent President Yoweri Museveni won the Feb. 18 presidential election with 60.8 percent of the vote, while Besigye received 35.4 percent. Besigye and his Forum for Democratic Change, or FDC, party allege voting was rigged.
"Clearly they don't want him to leave his home," Ibrahim Ssemujju, an FDC spokesman, told Al Jazeera on Tuesday, adding that there appeared to be a greater police presence outside Besigye's house.
On Monday Besigye tried to march to the electoral commission's headquarters in Kampala to collect official results, but Ugandan police arrested him, saying he has not been given government permission to do so.
"His behavior is not appropriate, and it is unnecessary given that the election commission has already agreed to issue an official tally of the results," police spokesman Fred Enanga told Al Jazeera Tuesday. "Life is going back to normal in Kampala, businesses are reopening and children are going back to school, and we cannot allow Besigye and his supporters to disrupt that."
Besigye is no stranger to run-ins with the police. He has been arrested five times in a little more than a week. Besigye had served as Museveni's physician and military officer until parting ways with the longtime Ugandan leader 15 years ago, calling him a dictator. Museveni, 71, and his ruling National Resistance Movement party have clung to power in Uganda for the past three decades. In 2005 Museveni abolished constitutional limits on the number of presidential terms one person could serve. Rights activists and opposition leaders claim Uganda has not had a free and fair election for decades.
© Copyright IBTimes 2023. All rights reserved.