Uganda Summit Fails To Agree On Coalition Force To Fight Rebels In DR Congo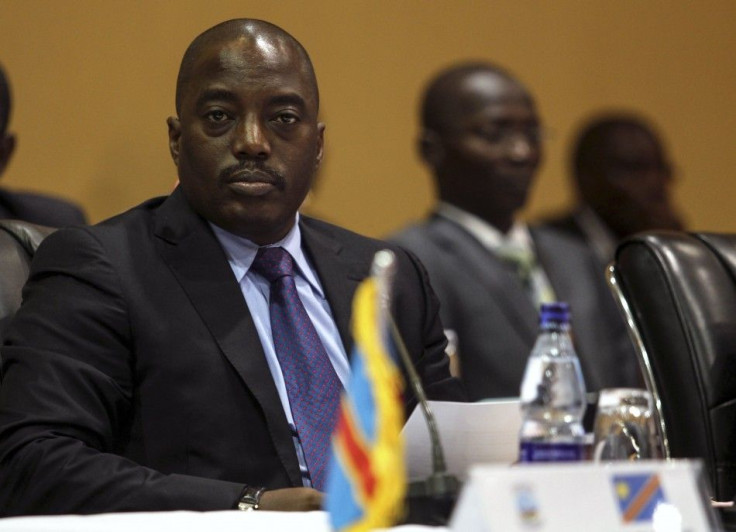 Regional African leaders gathered at a summit in Uganda have failed to come to a consensus on deploying a coalition force to confront militia groups along the eastern border of the Democratic Republic of Congo, where a rebel uprising has displaced hundreds of thousands of civilians.
The DRC has accused neighboring Rwanda of supporting the rebels, leading to an escalation of tensions in the region, which regional leaders are hoping to diffuse.
Leaders from 11 nations in the East Africa region, including the DRC and Rwanda, met in the capital Kampala to discuss the formation of a neutral force, as well as to set up an international committee of defense ministers to seek a solution to the escalating conflict in the eastern DRC.
Defense ministers from the DRC, Rwanda, Angola, Burundi, Republic of Congo, Uganda and Tanzania, were chosen to form the committee, which would also be in charge of operating the proposed coalition force. The two-day summit ended with leaders agreeing to reconvene in a month's time, further delaying prospects for a timely solution to the conflict.
"Leaders are delving deep into complex challenges to come up with a workable plan for a sustainable peace," Rwandan Foreign Minister Louise Mushikiwabo posted on her Twitter feed following the summit.
Over 250,000 people have been displaced by the conflict, as rebel leader Gen. Bosco Ntaganda of the M23 movement -- wanted by the International Criminal Court on charges of conscripting child soldiers -- has entrenched himself and his troops in the mineral-rich region, leading to speculation that the Rwandan government hopes to gain a stake in its resources by supporting the rebels.
U.S. Secretary of State Hillary Clinton, during a state visit in South Africa, singled out Rwanda in a request for governments in the East Africa region to cut off support for the rebels.
"We urge all the states of the region including Rwanda to work together to cut off support for the rebels in the M23, to disarm them and bring their leaders to justice," Clinton said.
© Copyright IBTimes 2023. All rights reserved.